5 simple ways to keep your home warm during winter
The holiday season is upon us and winter is well and truly drawing in, meaning the colder months are headed our way. It's this time of year that home owners often start to see their energy bills increase as they attempt to heat their homes and keep the cold weather at bay. Here at Sherborne, we have put together some tips on how to keep your home toasty during the colder months whilst also saving on energy costs.
Consider replacing your windows to keep your home warm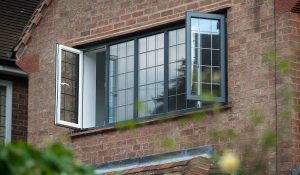 One of the leading causes of cold feeling homes is old windows. They often have air leaks and use dated materials and technology. In other words, they are less than adequate at acting as an insulator and fail to keep cool air from getting into your home during the winter.
Whether you're looking for replacement windows or brand new ones, we use the latest thermal technologies, ensuring you can enjoy a warmer, more energy-efficient home. This includes high-quality double glazing, which works effectively to reduce your energy bill. Available in a range of styles and materials, we are sure we have the new window solution for you.
Cover drafts to keep your home warm
It is amazing how much a small draft can bring in so much cool air. Cover drafts as soon as you discover them. This will definitely keep your home warm and cosy. Look for drafts in common places like under doors, by windows, and between window frames and panes. Covering drafts using draft excluders or tape can help to eliminate the cold from entering your home and keep the warmth inside.
Keep your radiators clear of furniture
If you have a lot of furniture blocking or surrounding your radiator, this could mean you are preventing your radiator from heating your home at an optimum level. Make sure that you arrange your furniture in a way that does not block the radiator from emitting that lovely warmth.
Keep your curtains closed at night for extra warmth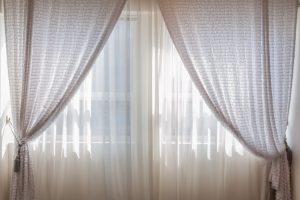 During the day, it makes sense to keep your curtains open but at night make sure that you close them. Heavy curtains can act as an extra barrier to help keep the heat in and the cold out, meaning you can rely less on your home's heating system and save money on your energy bills.
Here to help with your home improvements
If you'd like to talk to us about improving your home, or you have questions about saving on your energy bills, our experts are on hand and ready to help. Get in touch online or give us a call on 01252 370917. We would also love to welcome you into your local Sherborne showroom and introduce you to our product range.