Sherborne helps acquire Listed Building Consent for a converted barn in Wokingham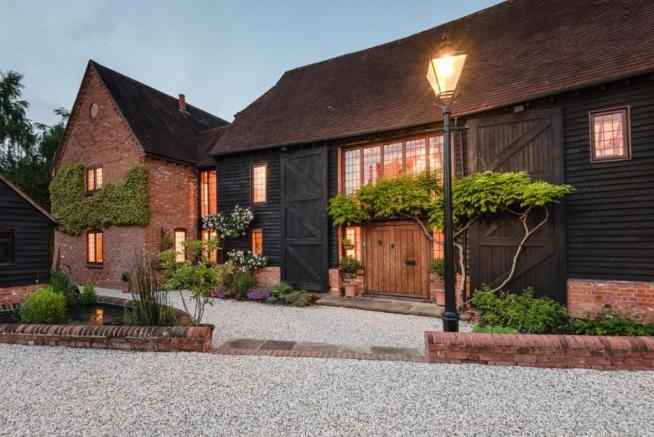 Here at Sherborne Windows, we pride ourselves on our ability to cater to a wealth of projects. During a recent window replacement project for a Grade II Listed Building in Wokingham, this ability of ours was put to the test. However, working in conjunction with Bell Cornwell, JP Heritage and Imageon Designs Ltd, we managed to acquire the necessary planning approval for this project to go ahead.
The difficulty of acquiring planning permission for listed buildings
Changing the windows on listed buildings or on homes situated in Conservation Areas can sometimes be difficult. Local councils try to preserve the historical characteristics of these types of property, so they often refuse replacement windows. However, if provided with a proper heritage assessment and a solid justification of the proposed building work, it's possible to acquire planning permission from the local council.
Slimline timber casement windows chosen as the perfect replacements
JP Heritage performed the heritage assessment and identified that the existing windows resembled modern stormproof casement windows or flush casement windows to a lesser extent.
Therefore, we and the other parties involved collectively decided that a set of slimline timber casement windows were the perfect replacements for the job. These windows were to have a dark oak stained finish and leaded lights. Therefore, ensuring they blended in seamlessly with the aesthetics of the Grade II Listed Building, an old, converted barn.
Getting approval from Wokingham Borough Council
All of the involved parties then drew up a design proposal before sending it off to Wokingham Borough Council for approval. Bell Cornwell later argued that the replacement windows were designed in a way that would not detract from the character of the Listed Building or the surrounding areas. As a result of our collective effort, Wokingham Borough Council granted permission for the work to take place.
Amazing double glazing for a warmer home
As the new windows would contain the latest double glazing, they would dramatically enhance the thermal performance of the listed building too once fitted. As a result, it would feel warmer throughout the year and cost less to heat.
Sherborne Windows, specialist installers for listed buildings and homes in conservation areas
Do you want to improve your home but live in a listed building or on designated land? Get in touch with Sherborne Windows and see if we can help. We regularly help homeowners acquire planning permission for proposed building works and we're available to call on 01252 370917 or can be contacted online.