Are uPVC windows recyclable? And more of your sustainability questions answered here
uPVC windows have the largest market share of any window frame material compared to traditional options like timber and aluminium, but is uPVC recyclable? And is the process sustainable?
There is a common misconception that uPVC windows are a less environmentally-friendly choice; however, in this blog post, we will be discussing the facts about uPVC and how recycling old window frames is possible for homeowners.
Are uPVC windows recyclable?
There are two primary materials for a uPVC window: glass and plastic.
When your old windows are taken out of your home, the glass will be removed, and the frame will be broken down. Any metalwork integrated into the window frame itself should also be removed.
The plastic used is uPVC and is widely and easily recycled if disposed of correctly. Like your own home recycling, it can be broken down and reused when designated in the right place. The glass is trickier to recycle due to the different chemicals used in glass production, and the melting point is much higher. The glass needs to be recycled in a specified facility, but a trusted installer of windows and doors can advise you and even take the old windows away for you.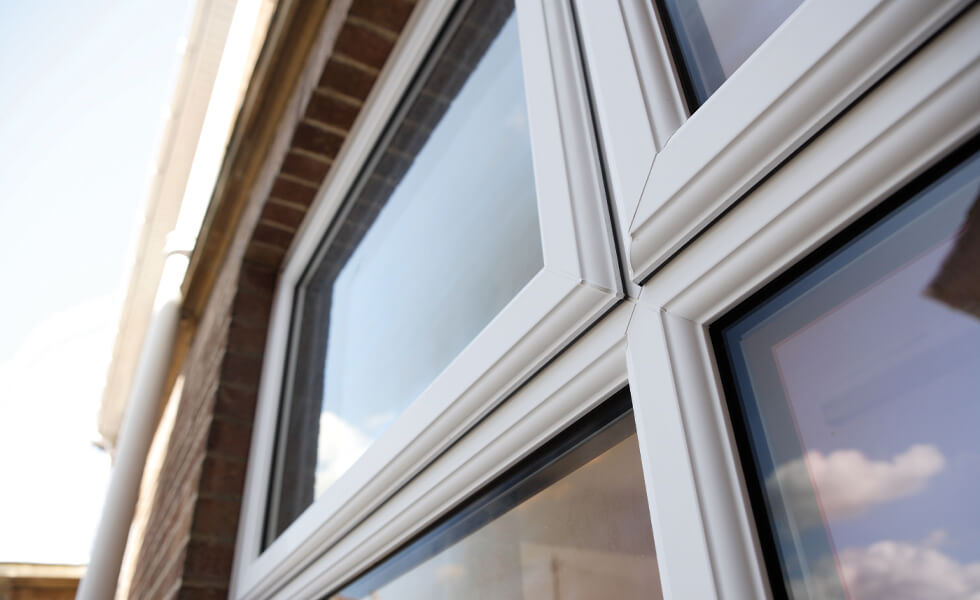 Is it important to recycle uPVC windows?
Yes, it is crucial. With an ever-growing population and landfills becoming an increasing issue, recycling is a step towards responsible sustainability for the home improvement sector.
Instead of scrapping unwanted uPVC window frames to the local dump, your old windows can generate a new lease of life and become brand new products. Recycling old uPVC windows helps reduce CO2 emissions and reduces your carbon footprint created by using plastic.
By taking the time and effort to recycle old windows, it reduces the need to produce more uPVC, and as a result, the raw materials required in the production process are reduced, helping our planet even more.
What happens to recycled uPVC windows?
Old uPVC windows are carefully broken down, and materials are segregated for each element to be recycled appropriately. The materials are then cleaned to ensure quality before traveling to a recycling facility, where the parts are broken down into granules.
The granules are then melted and can then be produced into something brand new. The recycled materials can become many different things, from invisible components on windows and doors to piping, flooring, garden furniture, or even a whole new window frame.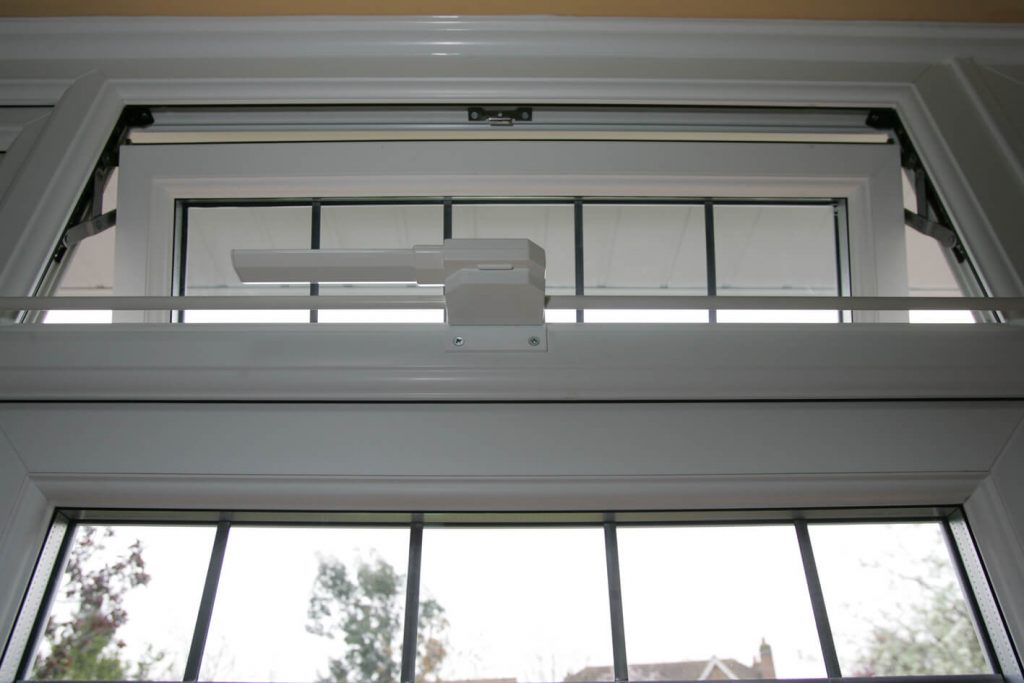 Which household windows should I choose for sustainability?
There are many different types of household windows on the market, but which one is the most sustainable?
The most common choices for window frames are uPVC, aluminium, and timber. All of which have features and benefits relating to long-term sustainability for homeowners. We have created a comparison table so you can decide which one fits you and your needs the best.
Double and triple glazing will affect the thermal performance of any window. Triple glazing will have a better energy rating due to the additional glass pane. However, you can still achieve excellent energy efficiency with double glazing, which is more affordable for homeowners.
| | | | | | |
| --- | --- | --- | --- | --- | --- |
| | Lifespan | Energy efficiency rating | Are they recyclable? | Glazing options | Window frame U-values |
| uPVC | Up to 35 years | A+ rated | Yes, up to 10 times | Double & triple glazing is available | From 1.1 W/m2k |
| Aluminium | Up to 45 years | A+ Rated | Yes, endlessly | Double & triple glazing is available | From 1.2 W/m2k |
| Timber | Up to 60 years with proper care | A rated | Yes & manufactured using a renewable source | Double & triple glazing is available | From 1.4 W/m2k |
Are double or triple glazed windows better for the environment?
Double and triple glazing improves sustainability because they successfully reduce heat transfer between the glass panes. An insulating gas is used between the glass panes that prevents heat from passing through. This keeps your home cooler in summer and warmer in winter for reduced energy usage, making both options sustainable.
The debate between double and triple glazing is the cost for homeowners. The thermal efficiency of triple glazing is higher, but so is the cost and CO2 emissions caused in the manufacturing process, as double glazing is still effective and can improve the sustainability of any home due to modern technological advances in glazing.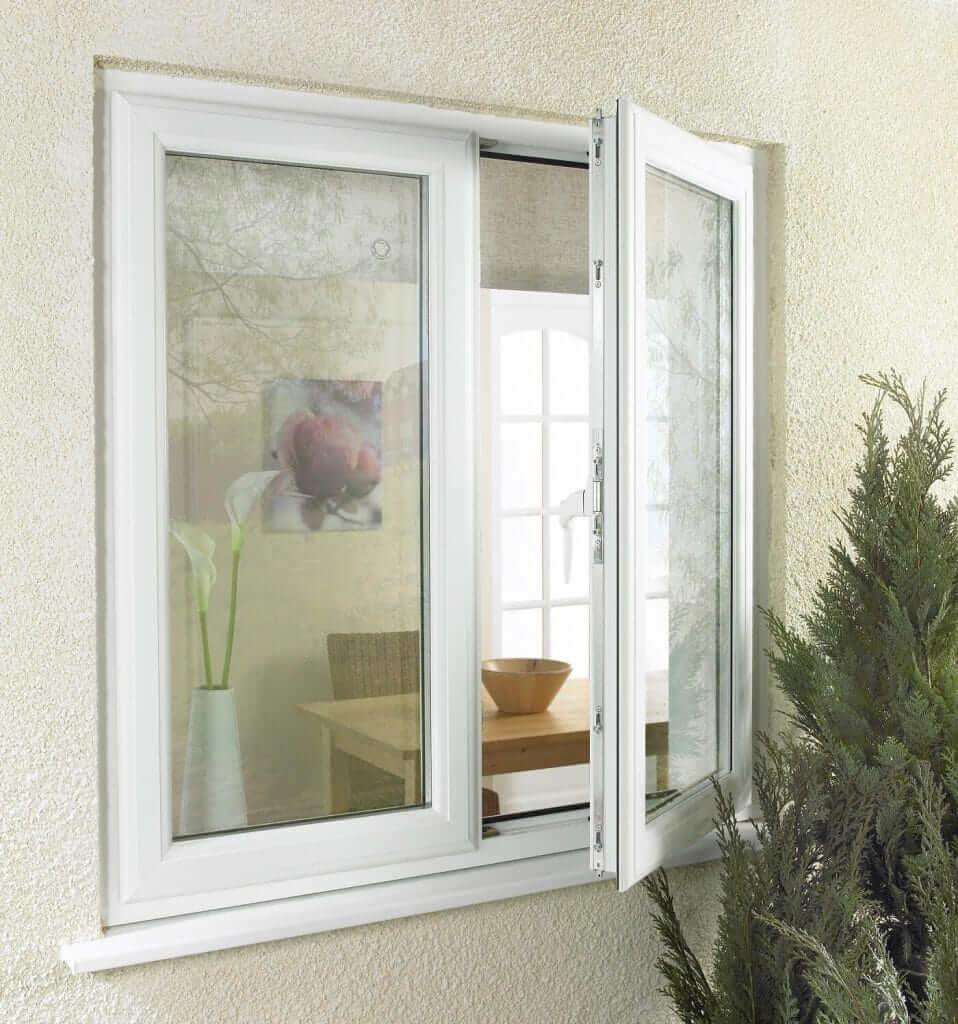 What is the most sustainable window frame?
When thinking about sustainability choices with window frames, you want to consider the windows' lifespan, thermal performance, and if the materials used are recyclable.
At Sherborne, we are dedicated to long-term sustainability for homeowners. All our windows are made from eco-friendly sources, and we manage the recycling process of old windows to reduce any CO2 emissions, all in line with the new Building Regulations of 2022.
We have a choice of uPVC, aluminium and timber windows, all meeting the high standards set by Building Regulations and The Future Building Standard set by the government intending to reduce climate change.
Sustainable windows in London and the surrounding area
Are you looking for sustainable window options? Sherborne has over 30 years of experience in the home improvement industry, providing high-quality craftsmanship and offering expert advice to our customers.
We have showrooms in Windlesham, Farnborough, and Hartley Wintney, where you can see our windows, doors and conservatories and speak with our knowledgeable team, who can help you with any questions you may have.
Call us on 01252 370 917 or use our online form for more information.