Discover the timeless appeal of sash double glazed windows in London
If ever there was a city associated with the elegant and timeless sash window, it would be London. Thousands upon thousands of our capital's homes feature this style of sliding window and many are 18th century originals, a good number of others have been made only recently, yet are still deeply rooted in traditional style.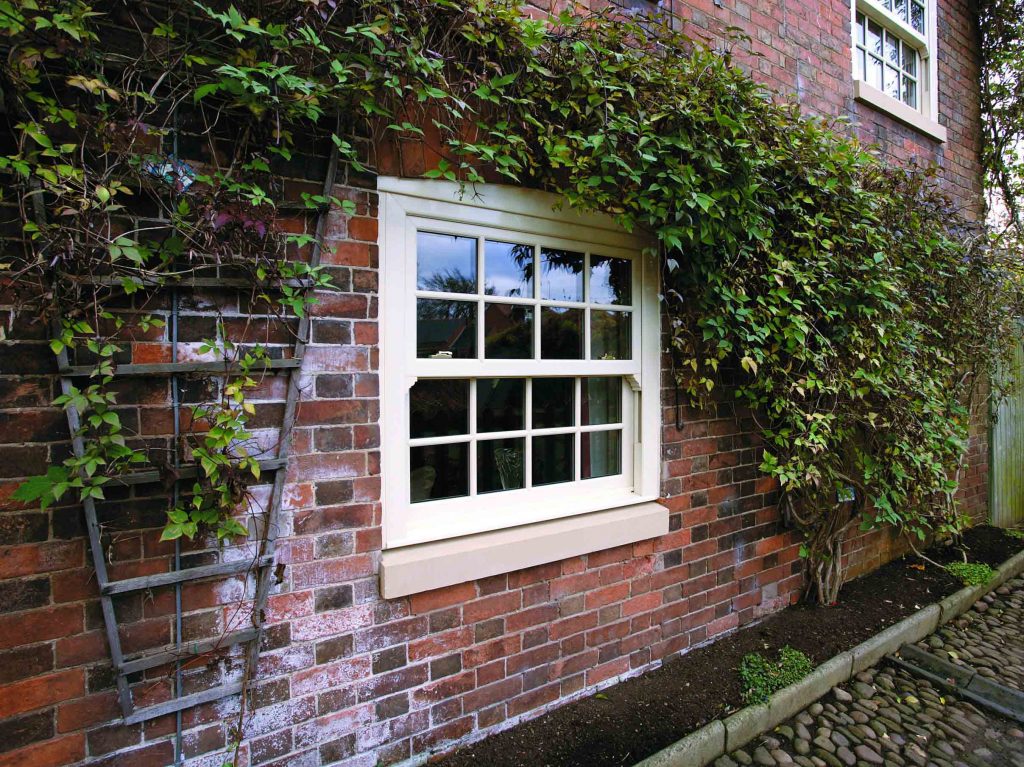 Beginnings
No-one is quite sure where the box sash window originated; France is a contender because it's thought  the word 'sash' might have come from the French wood 'chassis', meaning 'frame'. However, the Dutch referred to the sash as 'the English window', so perhaps skilled craftsmen in this country were responsible for it after all.
Either way, what we know as a sash window classically works using counter-balanced weights built into boxes on each side of the frame. These are attached to cords that travels over a pulley and attaches to the sash. The weights balance those of the sash, making opening and closing the window a smooth operation.
Sash windows today
It estimated there are no less than 10 million sash windows in the UK today – solid evidence of their continued popularity! And as we mentioned, there are probably as many modern examples as there are original sash windows. Our sash windows combine all the very best in new technology with traditional stylings, giving you a high-quality window that has excellent energy efficiency while also looking elegant, graceful and timeless.
We stock high performance uPVC or timber, sash windows, so let's have an in-depth look at both…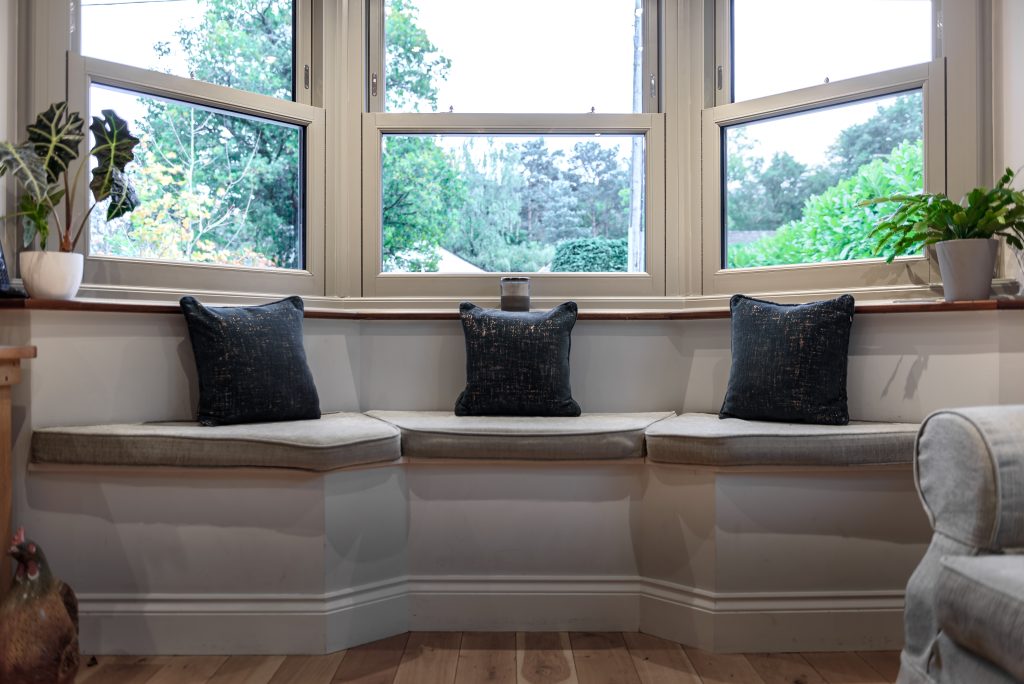 uPVC sash windows
uPVC has come a long way since the early days of double glazing. Look closely at many modern sash windows and you'll see that while they might look like timber, they are actually made of this very modern material. Double glazed uPVC sash windows are engineered to keep heat in via a multi-chambered window profile that combines with top quality glazing. The result? A warmer home and lower heating bills.
Wood effect uPVC windows mimic traditional timber joinery skills for an authentic sash window appearance. uPVC is well known to be a maintenance free option, requiring little more than an occasional wipe down with a damp cloth just to keep it looking good.
Timber sash windows
Our timber sash windows work with any style of building, but are particularly useful in conservation areas and listed buildings (of which the London area has many) where Building Regulations might apply. Over the years, timber has been worked on to bring it up to the 21st century standards expected by customers, while retaining the timeless charm timber is renowned for.
Wood has natural insulating properties, so in terms of heat retention your rooms will feel automatically warmer. In turn this will help to lower energy bills. We only use high-quality timber from sustainable sources, meaning their weather resistance is incredible. With only minimal upkeep and a recoating every 5-7 years, wooden sash windows are easily capable of lasting as long as a lifetime.
Whichever option you choose, uPVC or timber, you're guaranteed to get a sash window that looks fantastic, is strong, secure and well-designed, and does its job in terms of heat retention and keep bills low. All in all, the sash window is a perfect combination of factors!
For more information about our range of sash windows contact us here or give us a call on 01252 370917 to book an appointment.