How can I make my wooden front door more secure?
Timber wood doors have a timeless and natural beauty that is perfect for adding character to any property. However, homeowners often ask us the same question when it comes to our wooden doors: how can I make my wooden door more secure?
In this guide we'll aim to show you several ways in which you can improve the security of wooden doors, giving you peace of mind that your doors are secure and your home is safe.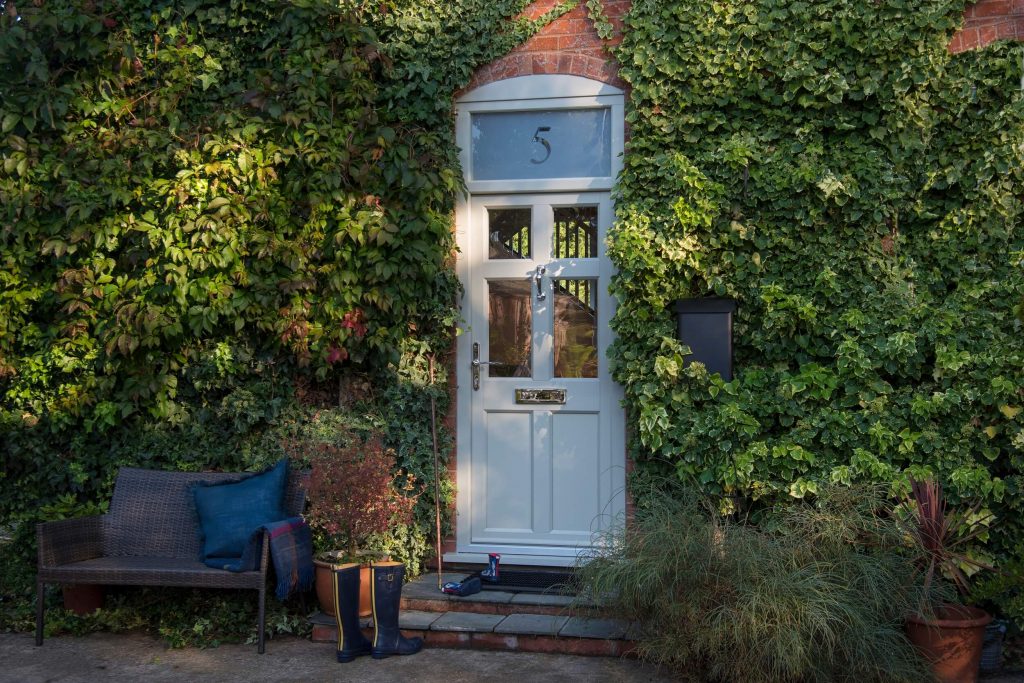 Are wooden doors secure?
This is an important question to address before we jump into the rest of this guide. Wood is the most tried and tested of all the building materials, so you know you're getting unmistakable quality when opting to have timber doors fitted to your home. Not only do they look great, but they're solid and sturdy, making timber one of the best materials for doors in terms of security.
Improving the security of wooden doors
The strength of any door usually comes down to the quality of the lock and the frame. Here at Sherborne, we equip all of our doors with multi-point locks and other industry-leading locking hardware for the ultimate in home security and peace of mind. Here are a few other ways that you can go a step further to ensure your wooden doors are as secure as can be:
Reinforce your door with a deadbolt for added security
If you have a timber front door, you could install a deadbolt. If you place this at the top of the door, away from the letterbox or any windows the door may have, this will add extra strength to the door should an intruder try to break in. A deadbolt lock is a lock bolt that is moved by turning a key or an access control system without the use of a spring.
Deadbolt locks operate without the use of a spring. Simply turning a key retracts or extends the bolt into the strike plate on the door frame. As they're not spring-operated, this makes them much harder to be jimmied open. Thanks to the strong locking mechanism, deadbolts offer an extra layer of resistance and strength compared to other locking mechanisms.
Replace your door hinges for extra security
While they may not be able to prevent a break-in, a weak hinge can help an intruder to gain access to your home. Even the most solid and strong wooden doors can be kicked off of old, worn, and ineffective hinges.
Much like other parts of the door, a hinge can deteriorate through years of use. Although you can fix many hinge related issues quite easily by hand, if they are beyond repair, then it is probably time for a door upgrade.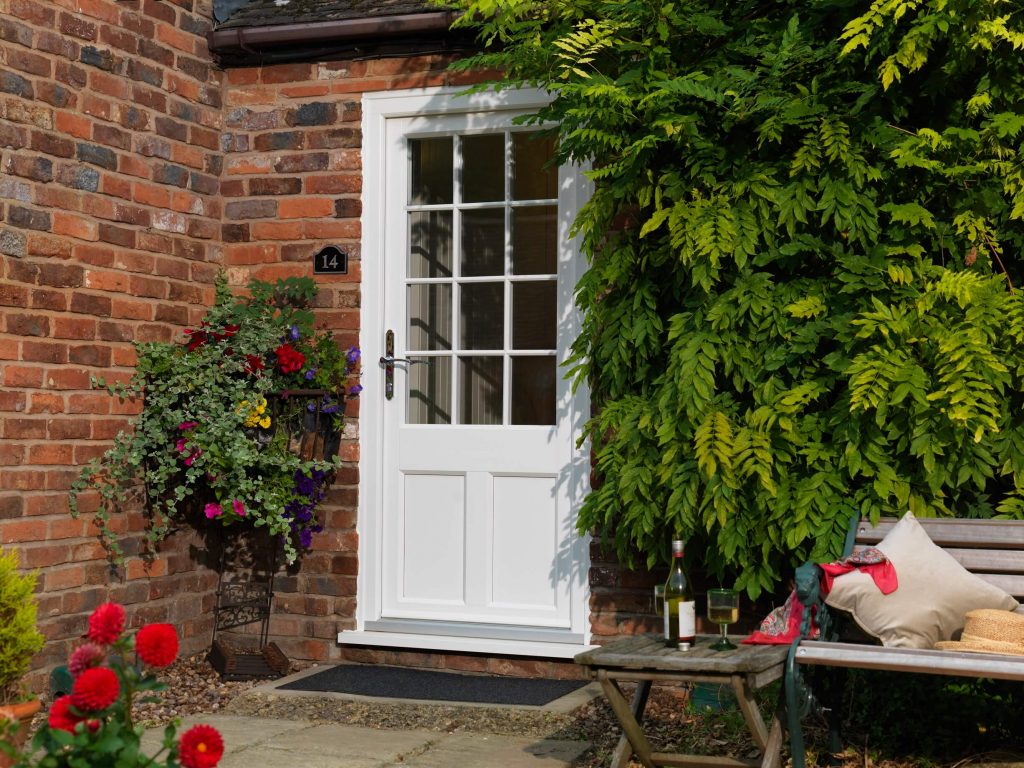 Other ways to secure your wooden doors
Here are a few other security upgrades to consider for your wooden door:
Install a peephole
Upgrade your letterbox with an internal draught excluder
Install a strike plate
Install a night latch and/or door chain
Replace your outdated wooden door with a more secure option
You can install as many reinforcements as possible but there is only so much security an old or damaged wooden door can provide. Purchasing a new front door can seem daunting, but it also opens up many more opportunities to improve the security of your home. Talk to us today and get a free no-obligation quote on a brand new timber door.
For inspiration, why not download our brochure, or contact our expert team today on 01252 370 917.
Related reads:
Discover our timber alternative doors
Composite doors vs uPVC doors: what are the differences?