Modern black home improvement ideas to inspire you!
Incorporating black home improvement ideas within interior design has always been an undoubtedly popular choice, and it's with good reason. Timeless yet modern, homeowners can pair black with any other colour or accent and have peace of mind that they will work together. Black is often viewed as the colour of sophistication; there's a reason we hold prestigious black-tie events and love a classic little black dress.
Black home improvements arguably became the 'new white' in previous years, before trends started to see homeowners opting for more neutral grey tones. Greys remain an ever-popular styling choice but deciding on black home improvements can subtly go against the grain of current trends. Now might be the perfect time to put down the shades of grey and embrace something a little darker.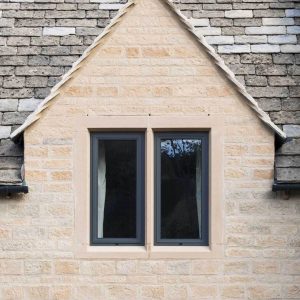 Black windows and doors: timeless, contemporary, versatile.
Customers are turning to Sherborne for their home improvement needs because we proudly offer the most extensive range of uPVC windows and doors in Hampshire, Surrey, Berkshire and South-West London. All our fittings are available in any of the other 200 RAL colours. Whether you have something more traditional in mind, like sash windows, or something more modern like slimline aluminium windows or bifold doors; we have a solution to suit your specific needs.
The 5 most popular shades of black for home improvements
Graphite Black RAL 9011
One of the most popular true black shades, Graphite Black offers depth and intensity without being as harsh as Jet Black, delivering a more natural finish to your home improvements.
Black Brown RAL 8022 This shade is a warmer black as it incorporates deep and earthy brown tones. Brown shades were extremely popular in previous years, so this Black Brown shade is a contemporary alternative to traditional brown.
Black Grey RAL 7021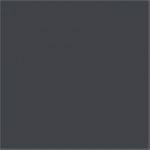 Black Grey strikes the perfect balance for homeowners who love the current trend of grey shades but want to go for something a little darker and different.
Black Olive RAL 6015 It's no secret that aside from greys, blacks and whites, green shades are also an extremely popular choice for homeowners. Green is a colour we associate with nature so incorporating this rich Black Olive tone to your home improvements will really enhance the exterior of your home.
Jet Black RAL 9005

Although Jet Black is often the first colour we think of when we are talking about black, it's not always the most obvious choice for home improvements. Jet Black is often used for gutters or elements on a home that need to blend in, however, if you're looking to make a real statement with your home, it's definitely worth considering! Jet Black uPVC front doors, for example, are extremely eye-catching and look beautiful on a variety of home styles.
High-quality black windows and doors available for your home
All of our home improvement products can be finished in a wide variety of colours, wood grain and dual colour effects. More information on colour options can be found via our online window and door brochure section. Feel free to contact us to discuss your new window and door colour options further.