Top 6 door replacement ideas for summer 2023
The on-going pain inflicted by creeping interest rates and increased mortgage payments isn't making for much consumer confidence, as potential homebuyers and sellers sit it out in the hope of better times. 
But if 2023 isn't the year to find your 'forever home', there are still ways to give your existing property that 'just-moved-in' feel – and one of these is by replacing your front door.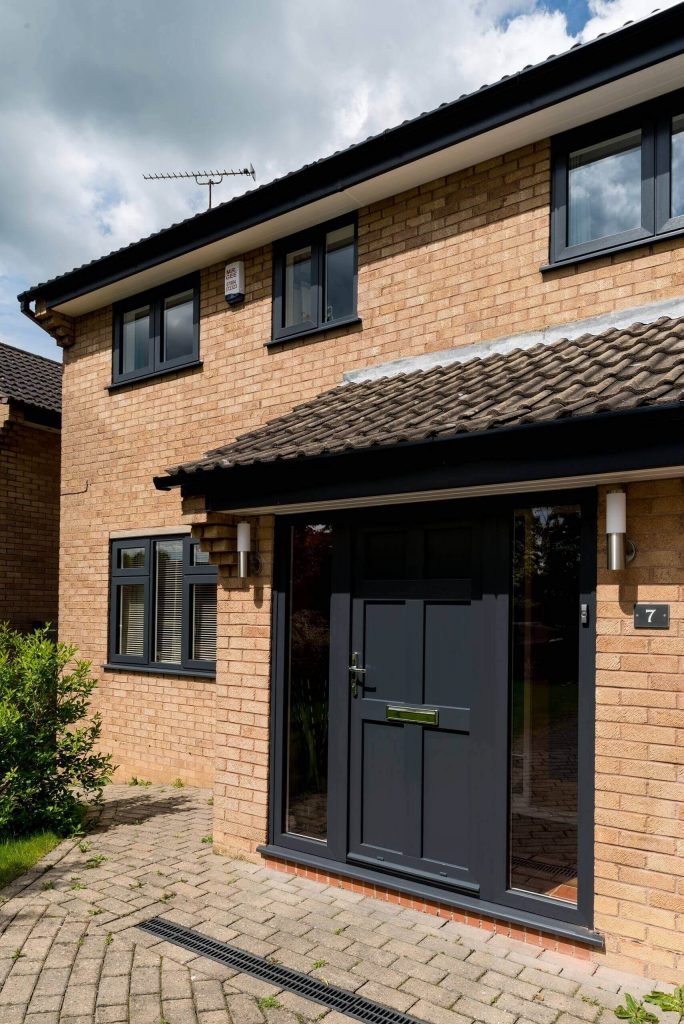 The entrance to your home is subject to much wear and tear, yet the front door says much about you and your tastes. Funky front doors in shades of red and yellow hint at riotous vibrancy within, while an aluminium-built door in tasteful grey suggests a cool and minimalistic approach to life. And even if the opposite is true, it's always fun guessing at what lies beyond the threshold. 
At Sherborne Windows we've been helping people across Hampshire, Surrey, Berkshire and south-west London improve their homes for the past 30 years. What we don't know about doors, windows and extensions isn't worth knowing!  
Here, then, are a few ideas for door replacements which won't cost the earth and will perk up your home for the better times ahead… 
uPVC doors
Reliable, adaptable and cost-effective, it's no wonder that uPVC front doors are Britain's number one choice for front doors. This material is also extremely low-maintenance, requiring just a wipe-over now and again, and it is highly thermally efficient – important when the cost of heating your home is currently so high. And, in terms of colour, there is no need to stick to traditional white. Our uPVC doors are available in a variety of shades and styles, allowing you to match your new door to your home's age, or use your imagination to go wild! 
Aluminium entrance doors
A newish kid on the block, the aluminium front door oozes designer elegance and a modernist approach to your lifestyle. Aluminium is very strong, giving your home an outstanding level of protection, and is immune to rust – vital for a front door that will need to withstand decades of challenging weather conditions. Our aluminium doors have been fitted with polyamide thermal breaks, trapping heat and allowing it to be retained in the home. This helps to reduce bills and increase the comfort in every room of your house.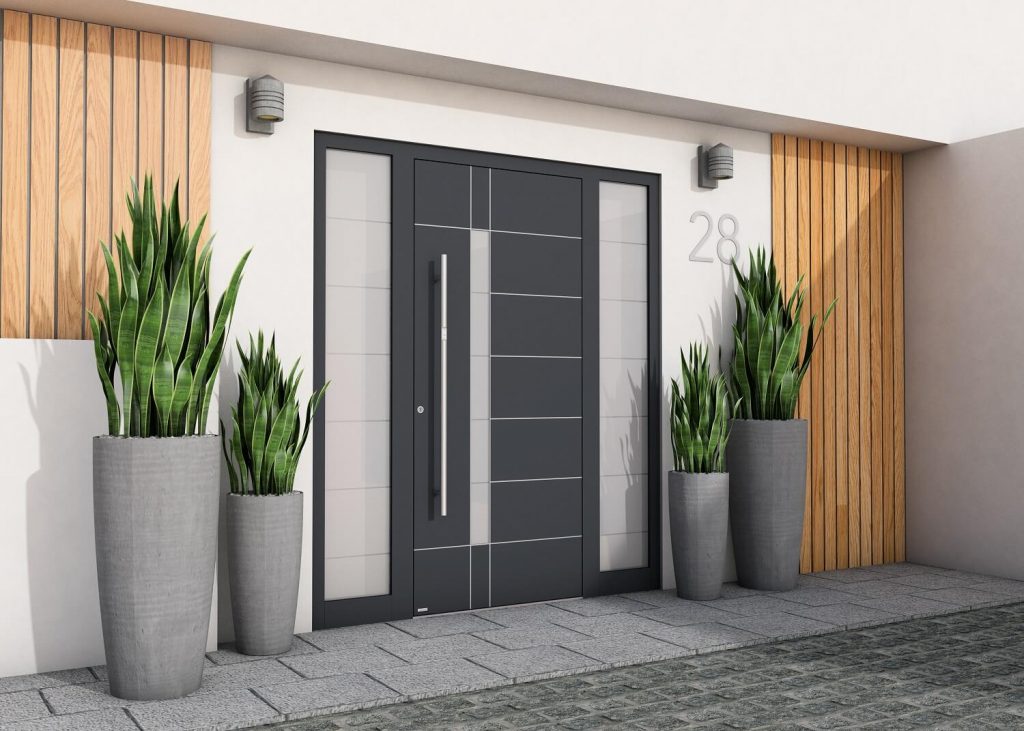 RK Aluminium front doors
These premium quality front doors, made by RK Door Systems, really are something special. They're stylish, ultra-modern and exceptionally secure. They're also highly thermally efficient, boasting a U-value of around 0.7 W/m2K against panels that are less than 10cm thick. This means that you get all the benefits of energy-saving materials combined with the elegant slimness for which aluminium is famed. RK aluminium front doors are available in three ranges: Entre, Excellence and Pivot Doors, all of which come with unique specifications and finishes for a unique and eye-catching product that will really set visitors' tongues wagging. 
Timber front doors
Timber is, in a word, timeless. For hundreds of years people have used wood to build and protect their homes, and that tradition goes on to this day. Wood is durable, adaptable and an excellent insulator, especially when combined with the outstanding thermal properties of double glazing. Timber needs a little more TLC than, for example, uPVC, but our timber doors are coated to protect them from extreme weather conditions. As far as finishes go, we have a big range of colours to suit any style of timber door – the only limit is your imagination!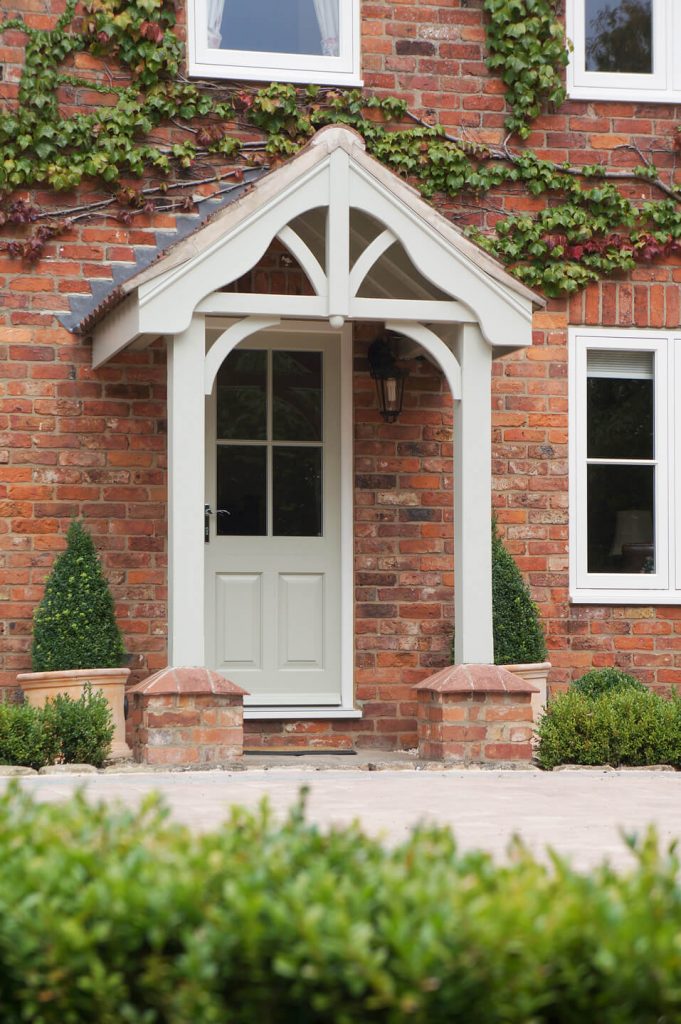 Timber alternative front doors
As we mentioned in the last point, timber doors are beautiful but need care and attention to keep them looking tip-top. For those who want the timber look without the maintenance – and keeping an eye on budget – there is an alternative: wood effect uPVC doors. Thanks to advances in technology, uPVC can now achieve the look of real wood while retaining durability and energy efficiency. They can be constructed using the same methods as traditional joinery and such is their look and quality that they are frequently approved for use in conservation areas.  
Composite front doors
As the name suggests, composite front doors are made up of several materials, each of which has a particular benefit. Our composites include low maintenance uPVC, a dense foam core, a scratch-resistant GRP skin and a robust locking system. These elements combine to form a strong and durable door with all-round outstanding properties in terms of security and thermal efficiency. Composite doors can be made to look ultra-modern or deeply traditional and come in a range of colours to suit all properties.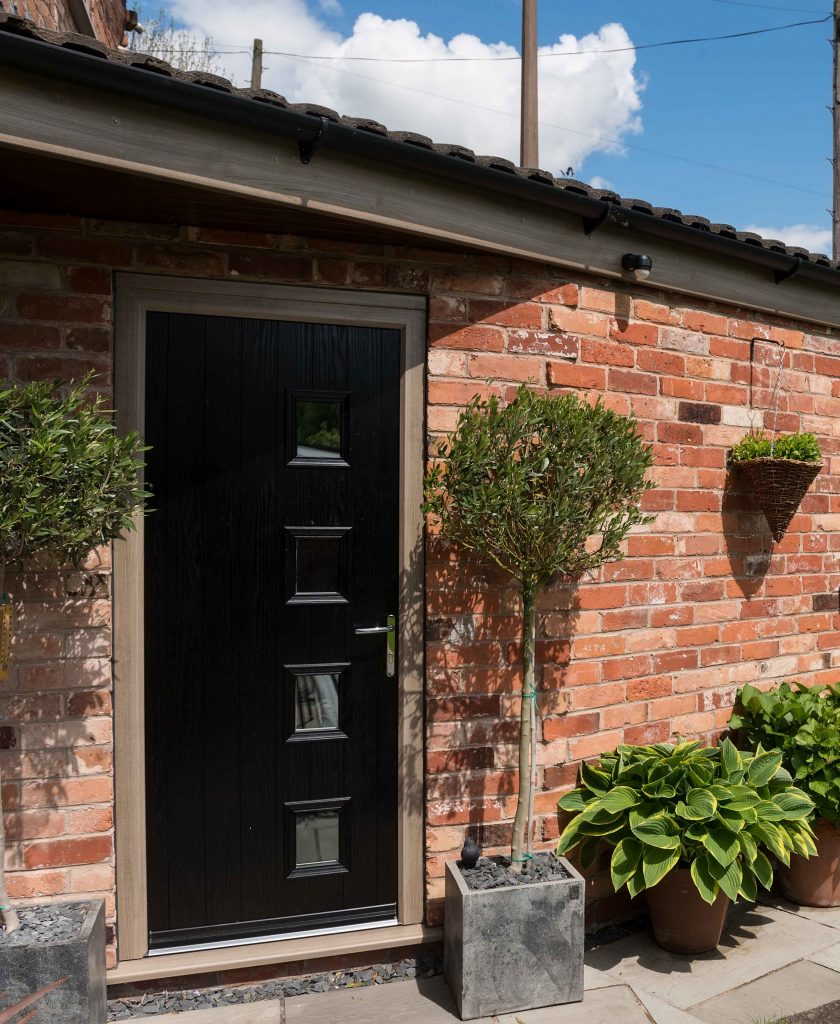 Whatever your taste or your budget, we have a front door just for you. If you're considering an external spruce-up and your existing door is looking tired, contact us here for more information about our full range of door replacements or give us a call on 01252 370917. Our team of experts are on hand to design and install the perfect front door for your home.