What Are Glazed Extensions?
Glazed extensions are additional spaces added to homes. Traditionally comprised mainly of glass, they are a fantastic way to draw natural light into a room and enjoy views of the outdoors all year round. The wide choice in the design of glazed extensions means that they can work well with both modern and traditional homes.
Generally speaking, most glazed extensions are built using a slim sightline frame, large panes of glass, and a solid roof which is usually tiled or made of glass. While this maximises your views of the outside, a big concern for a lot of homeowners it can make these extensions can become uncomfortable in extreme heat or cold. At Sherborne, whatever style of extension you decide, we use naturally insulating uPVC frames and high-quality glazing to ensure that your new space will have no problem staying warm. We also provide the option of low-e glass, which works to reflect heat away from the conservatory, so they are able to stay cool during warmer weather. You can relax with total peace of mind and in complete comfort with an extension from Sherborne.
Adding a glazed extension to your home can create the space your family needs without the expense and hassle of moving. Here at Sherborne, we offer two types of extensions that come in a number of configurations and styling options so we are sure there is an extension solution to suit you.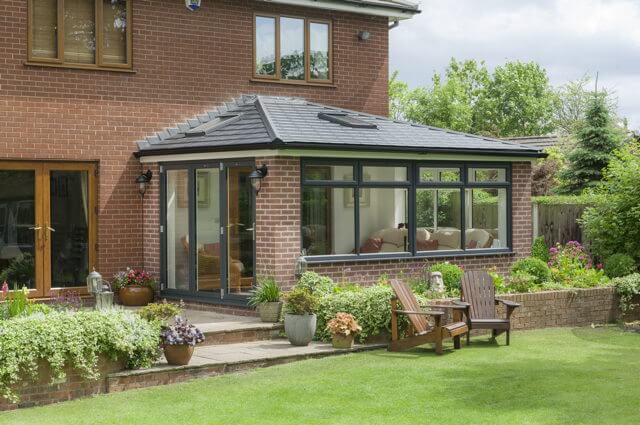 Modern innovation means that conservatories are far more than the glasshouses of old, and they can now be used comfortably throughout the year in a huge number of ways.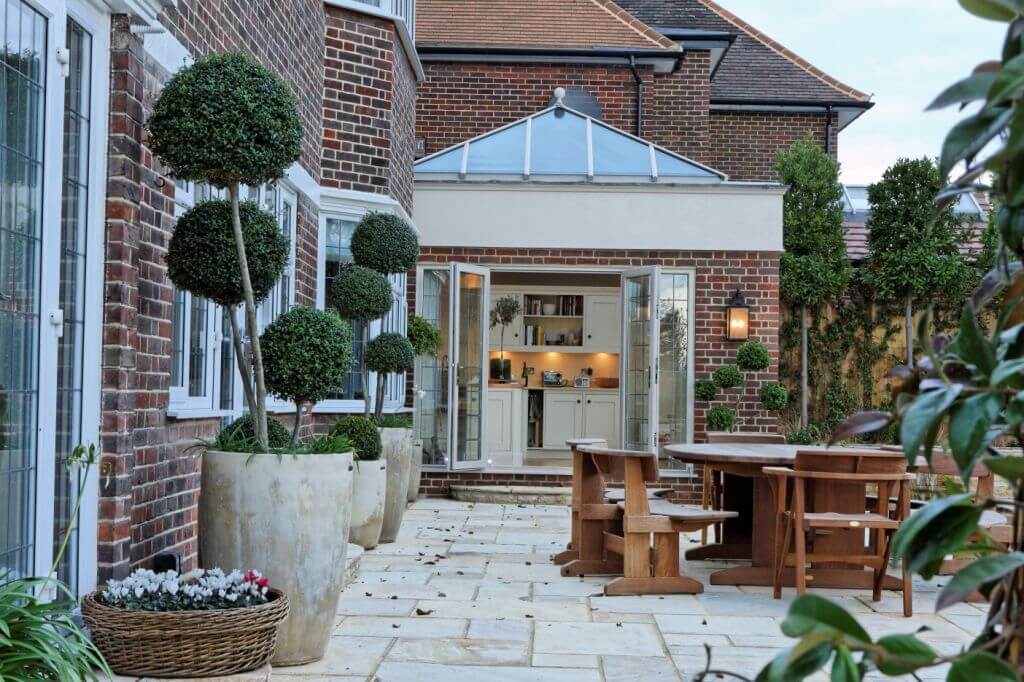 Traditionally known for their lantern roofs and brickwork designs, our orangeries offer year-round comfort with a structure that looks awe-inspiringly beautiful.
Why do people build glazed extensions?
Adding to your home through a glazed extension has many benefits. Firstly, it increases the size of your home. It allows you to have more space to live, relax, and enjoy your house.
Secondly, it can be used to increase the size of a specific room. Whether you need a larger kitchen area or would enjoy added space in your living room, a home extension can solve your problem.
Finally, a glazed extension allows you to embrace nature from the comfort of your own home. You can benefit from fresh air, natural light, and clear views of your beautiful garden while cosying up on your sofa. It brings the best of both worlds to your home.
Let Sherborne help improve your home
If you'd like to talk to us about improving your home, our experts are on hand and ready to help. Get in touch online or give us a call on 01252 370917. We would also love to welcome you into your local Sherborne showroom and introduce you to our product range.