What is a box bay window? Plus more of your bay window questions answered!
In this guide we'll aim to answer the most frequently asked questions we get regarding bay windows.
What is a bay window?
A bay window is a window space projecting outward from the main walls of a building and forming a bay in a room. Bay windows are normally made up of the three glass panels. The middle window is generally larger and considered the 'picture window', whereas the other two side windows are usually slightly smaller. Bay windows generally extend from the main house at a 25-45 degree angle. As they consist of three panels, bay windows aren't as wide as bow windows, yet they do offer a great amount of floor space.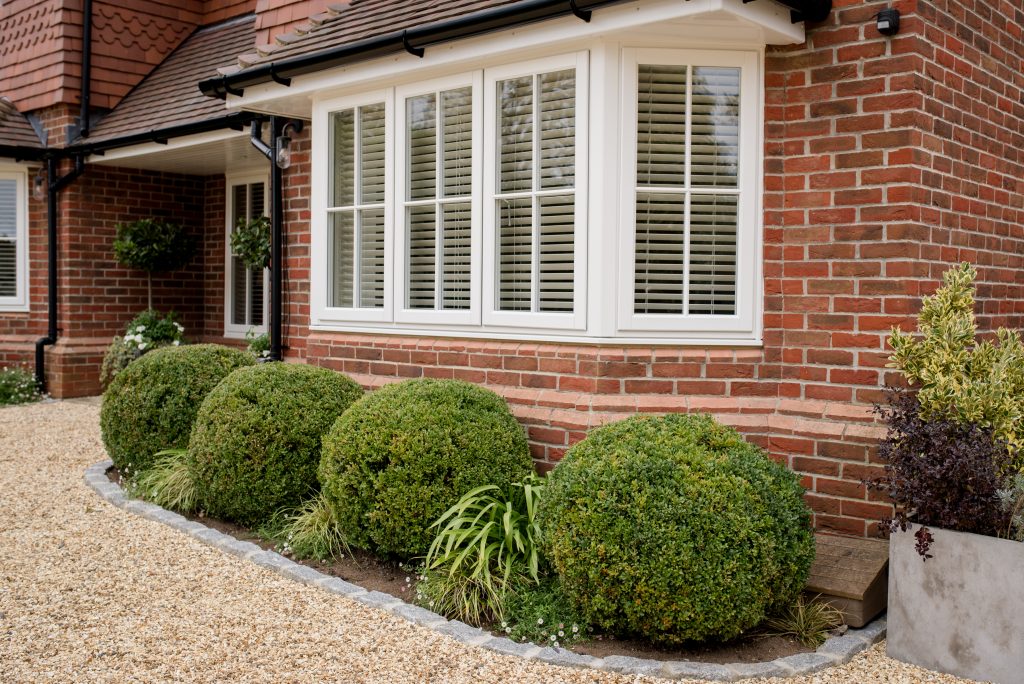 What is a box bay window?
A box bay window is shaped like a box, generally a rectangular one. With flat sides, a flat front, and some sort of roof, this is an extremely common style of bay window that can be found across the UK. If the sides of the box bay window are angled instead of flat, it may also be called a canted window.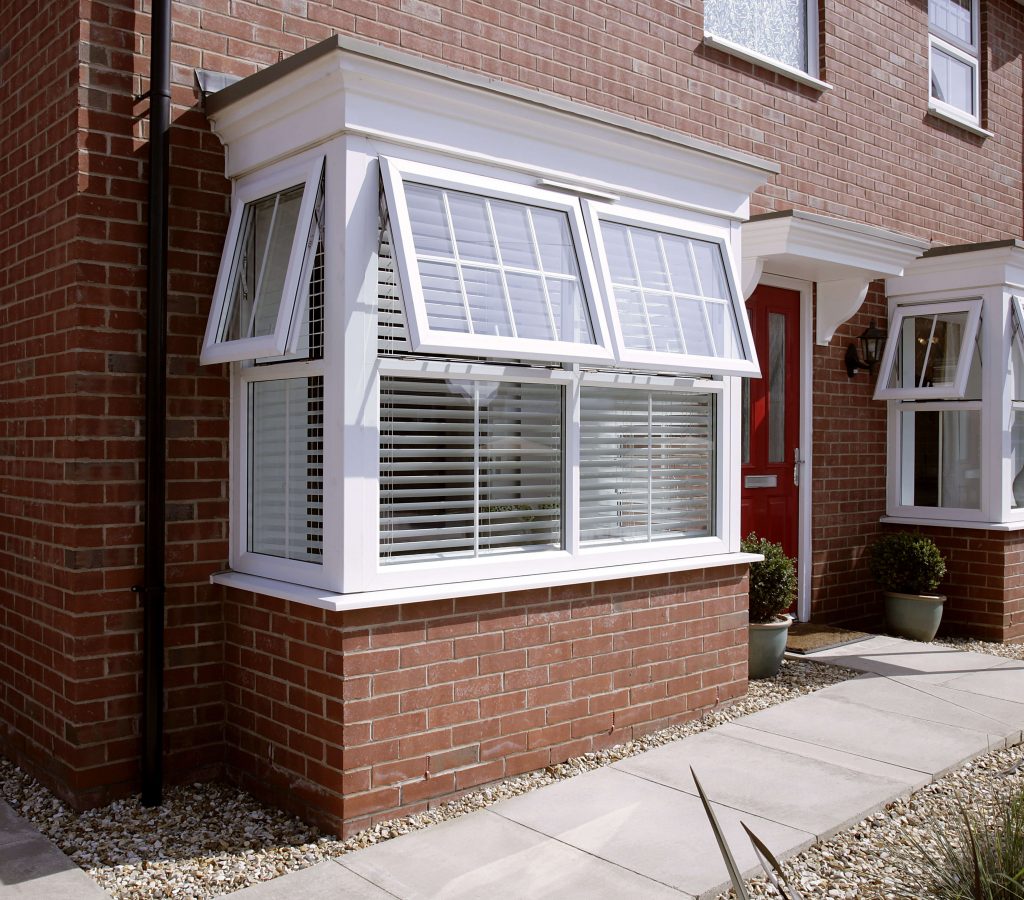 What is the difference between and bay and bow window?
Bay windows protrude from the wall of a property, with the brick wall below the window being the same shape as the window, supporting the weight of the window itself. This configuration creates a bright and airy atmosphere inside of your home, letting in much more light than a normal flat window. It also creates more useable floor space inside the home, or the extra space could be turned into a window seat or snug. The creation of a bay window can require planning permission and Building Regulations as it involves a structural alteration to the property. Here at Sherborne, we can take care of any planning permission and/or Building Regulation concerns for you.
Like bay windows, bow windows let in much more natural light than a singular flat window would do. With their semi-circular configuration, bow windows are made up of typically four or five identical windows, which are fitted at an angle of 10 degrees creating a beautiful curved appearance. Due to their curved appearance bow windows work well when utilised on the corner of a building, they can be wrapped around which also offers impressive panoramic views. All of the panes are generally the same shape and size making for a symmetrical appearance.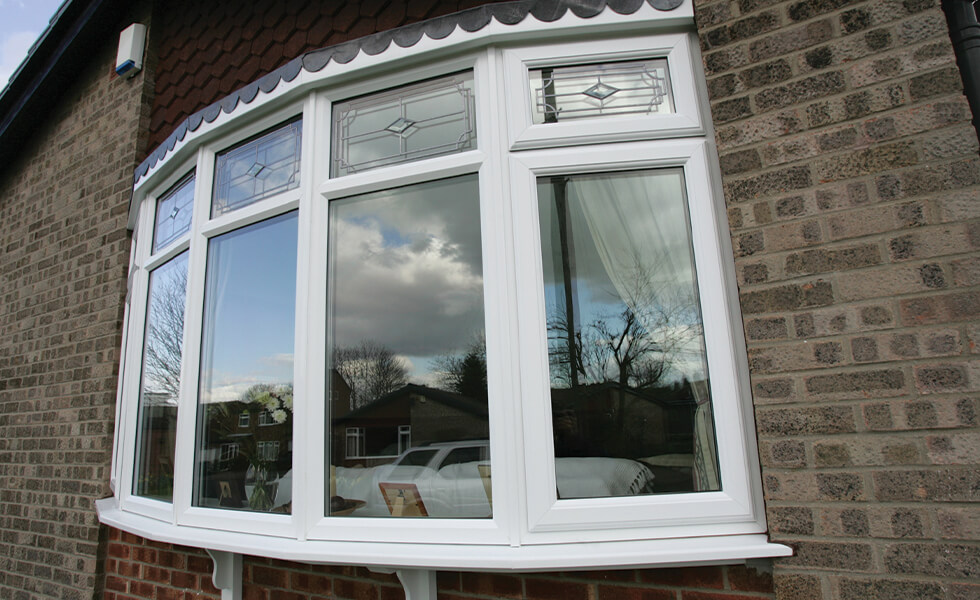 Do bay windows increase the value of a property?
Bay windows can add value to a home by increasing its market value, providing large views of the outside, allowing more sunlight into the home, creating more interior space, and increasing the ventilation and airflow.
How deep can a box bay window be?
The depth of a bay window depends on the angle it protrudes from the house. Most 30-degree bay windows are 12 to 14 inches deep, and 45-degree units range from about 16 to 22 inches deep. Box bay windows are about 18 to 24 inches deep.
Window replacement solutions from Sherborne
Our double-glazed window range is comprised of uPVC, aluminium, and timber windows, all of which are available in a great range of window styles, including bay windows. Make an enquiry or give our team of experts a call on 01252 370917 and let us help you with your window replacement project.