Window and door colours to inspire you
Did you know some coloured windows and front doors can increase the value of your property? When you're upgrading your windows and doors, remember, you don't have to stick to what you know. Your front door is the face of your home, so why not pick a colour scheme that really reflects your personal style? Here are some window and door colour ideas to inspire you.
Classic window & door colours
White: If you'd like to go for something classic, you can't go wrong with white windows and doors. White is an extremely popular colour choice for windows as it is bright, airy, and looks good on modern or heritage homes. Despite being a somewhat safe choice, it can be used to create a contrast against a darker property.
Black: Black is another popular colour for windows and doors. Often seen as a more modern colour that gained popularity back in 2019, black is often the colour chosen for more contemporary, modern and industrial properties.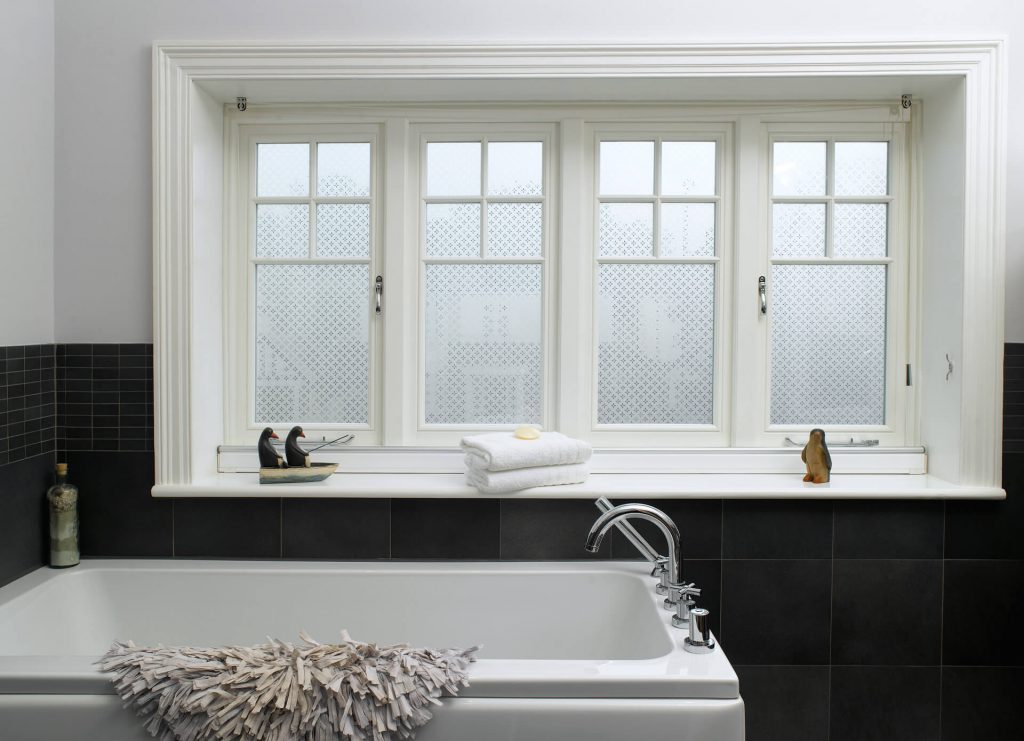 Neutral window & door colours
Cream: Cream is a soft and elegant shade that can provide a heritage feel to older properties and cottages. It also makes a subtle change from white.
Grey tones: There are so many stunning grey shades out there to choose from. Anthracite grey was one of the most popular shades in 2020 and it still is today. It suits almost all décor and property styles due to it being a more neutral and muted tone.
Beige: Stone beige can create a natural, earthy tone, and looks great with light brick exteriors such as sandstone.
Pastel window & door colours
Chartwell green has become increasingly popular in the last two years. It works particularly well as a front door colour, pairing beautifully with sophisticated silver or gold door handles and hardware.
If you want something a bit warmer, pastel pinks are a nice complementary colour for lighter exteriors. Paired with white, it creates a soft and pretty look. When paired with a dark colour, like black, pink can create a modern and clean look, particularly when used on aluminium entrance doors.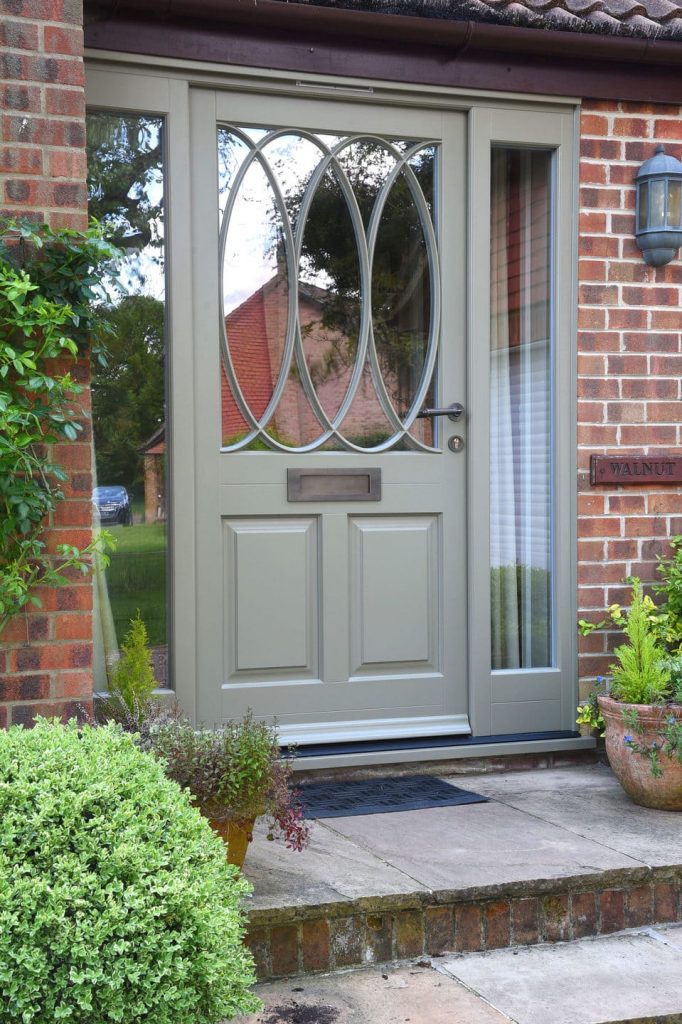 Dark window & door colour options
If you like the contrasting look of black, but want to bring a bit more individuality to your property, you could go for shades of rich navy or plum. These colours make great alternatives to black because they bring in a desired amount of colour whilst still being dark enough to create a striking aesthetic.
Bright window & door colours
If you want to go for something bolder that speaks for itself, go all out with brighter shades. Against a lighter exterior, red can make a big statement, which is something that works for people with very bubbly and bold personalities. If you want something that will show off your bright and happy personality more than yellow is perfect, especially as a front door colour. Portraying a sunny and inviting atmosphere, shades of yellow look great against a lighter, modern exterior.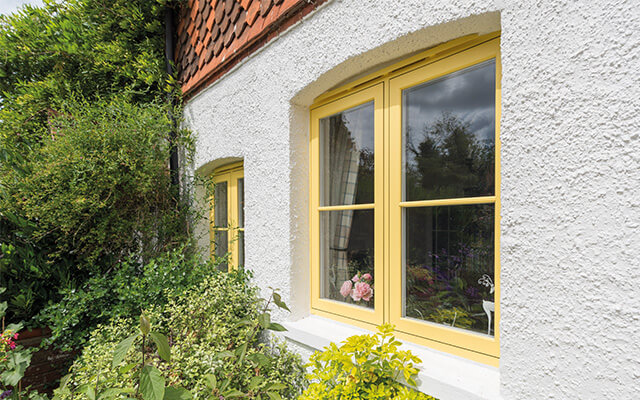 Wood effect windows & doors
Wooden windows make a great addition to more heritage homes. However, if you want something that is easier to maintain than traditional timber, you can choose a uPVC frame with an authentic wood effect and finish. Most uPVC windows can be made in 30+ wooden effects. If you want something deep and rich, Rosewood is an extremely popular shade and looks particularly good paired with classic red brick. In comparison, Light oak is a more neutral wood tone that suits a multitude of property styles and colours.
New windows and doors from Sherborne
If you are looking to upgrade your windows and doors, and you want further inspiration for colour choices, don't hesitate to contact our team of skilled professionals where you can also get a free, no-obligation quote. You can also visit one of our showrooms to take a look at our colour choices in person. We look forward to helping with your window and door replacement project.