Sherborne Windows donates to the Ukraine Crisis Appeal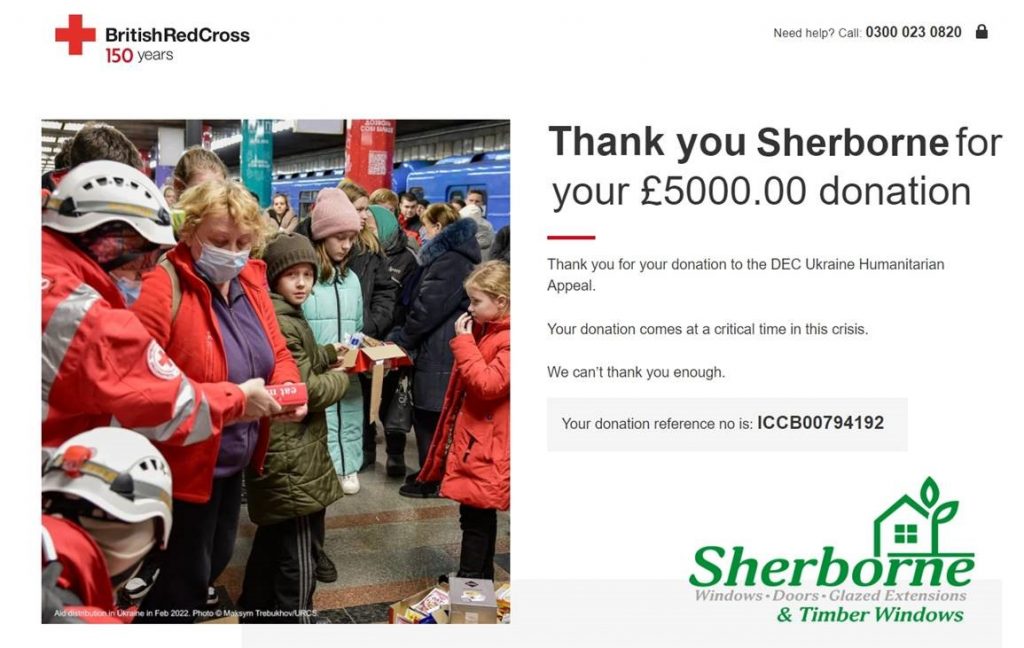 Whilst we watch the news in Ukraine it's hard to know how we can help those poor people & their families.
With Sherborne I have always considered us to be one big family, a family that, when the time comes you know you can depend on each other for help & support.
With that in mind, I have now made a donation to the Red Cross which I have made on behalf of all of the team here at Sherborne.
My logic for the donation was for every permanent member of staff I would donate £100, we currently employ 50 permanent staff, therefore, a total of £5000 was donated.
As you know, the humanitarian situation is increasingly dire and desperate with millions of people having no safe place to call home and hundreds of thousands of people with no food, water, or medical care.
If you would like to help us in supporting the people of Ukraine through this terrible crisis you can do so by making a donation to the British Red Cross.
Thank you for your support.
Chris Long
Managing Director