4 benefits of a tiled conservatory roof for Berkshire households
Too often, Berkshire conservatories lack the style and quality to be viable living spaces all year round. Low-quality glazing makes them too hot in summer and too cold in winter. However, a tiled conservatory roof eliminates these problems and adds several other advantages. Plus, with current building regulations not requiring planning permission for conservatories with covered roofs, there's never been a better time to upgrade.
So, here are 5 benefits of installing a tiled conservatory roof for your Berkshire household:
Tiled conservatory roofs offer better insulation
Tiled conservatory roofs have astounding u-Values as low as 0.17W/m2k. This means thermal energy transmits through it incredibly slowly, stopping the cold from getting in and the inside warmth from getting out. With better insulation comes lower heating bills, so you can save money while you relax!
Tiled roofs also reduce sun glare, helping your Berkshire conservatory become a great living space to enjoy all year round!
Tiled conservatory roofs reduce noise
So many conservatories become noisy echo chambers when heavy rain starts to thunder down onto the roof. Luckily, tiled conservatory roofs insulate noise just as well as they insulate heat.
Sherborne's lightweight and slate tiles do an amazing job of absorbing exterior sound. They also repel rain superbly, so you can enjoy your upgraded conservatory or orangery in peace.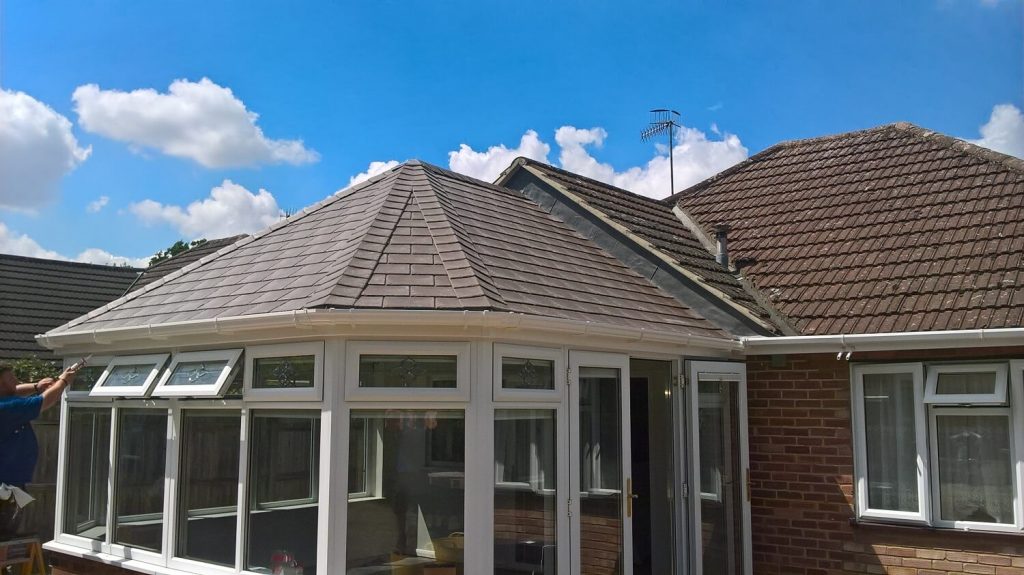 Stylish tiled conservatory roofs
The benefits of tiles are aesthetic as well as practical! Whether it's lightweight or slate, we offer roofs in a range of popular styles and colours, including Carbon Grey, Harvest Brown, and Terra Brick. With bespoke designs also available, a tiled conservatory roof can easily match the style of any Berkshire home!
Wondering if you can put a tiled roof on an existing conservatory? Yes! Our tiles are light enough that an existing polycarbonate or glass roof can comfortably support them.
Tiled conservatory roofs are more cost-effective
Are tiled conservatory roofs worth it? Absolutely! In addition to providing lower heating bills, tiled roofs also require minimal maintenance. All Sherborne's tiled roof replacements come with a 10-year guarantee as standard, with our TapcoSlate range boasting a 40-year warranty! So, you won't be constantly throwing money at repairs. Just put your feet up and enjoy!
Furthermore, in turning your glazed extension into a homely, usable living space that can be appreciated all year round will only add value to your home! No more cheap, leaky conservatories eating away at your property. Tiled conservatory roofs are the smart way forward.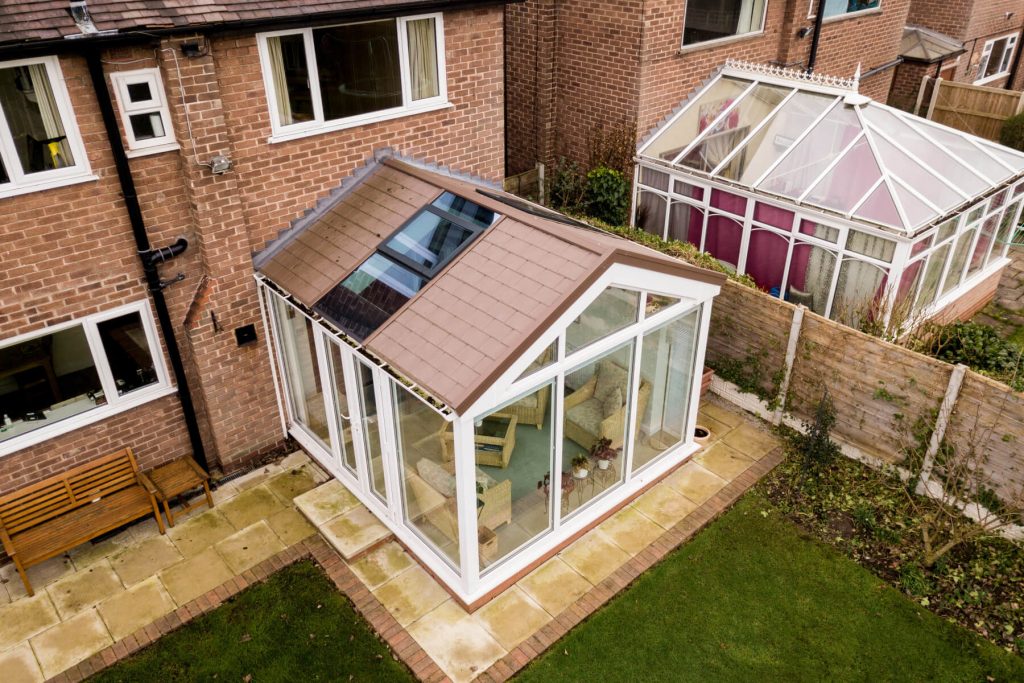 Bespoke tiled conservatory roofs across Berkshire
We install quality glazed extensions in Newbury, Reading, Maidenhead and across Berkshire. For more information on how we can improve your conservatory, read one of our brochures or contact us to discuss your options further.
Related reads:
What are the differences between a conservatory and an orangery?