Stylish grey and black aluminium doors to inspire you
Timeless yet modern, grey and black shades are particularly suited to aluminium doors. In this guide we've put together some black and grey colour ideas to inspire customers who have their heart set on an aluminium door. So if you've decided on an aluminium door, but you're unsure on what colour to choose, keep reading!
Popular black and grey shades for aluminium front doors
Known for being incredibly robust and durable, aluminium front doors provide excellent protection for your home from weather damage and potential intruders whilst also providing a stunning focal point to the front of your home.
Black Grey RAL 7021
Black Grey strikes the perfect balance for homeowners who love the current trend of grey shades but want to go for something a little darker and different.
Jet Black RAL 9005
If you're looking to make a real statement with your home, it's definitely worth considering Jet Black! Jet Black aluminium front doors are extremely eye-catching and look beautiful on a variety of home styles.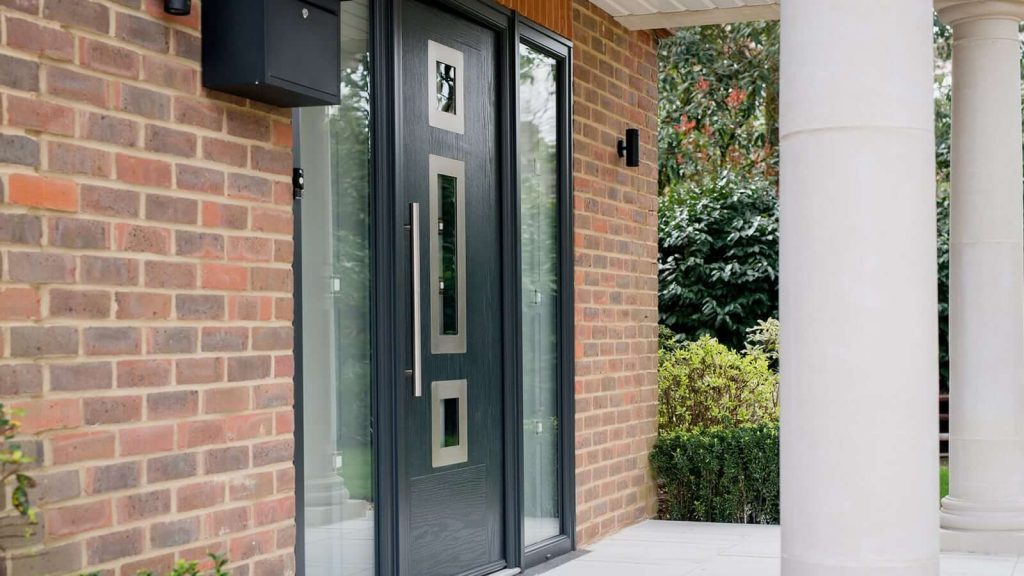 Black or grey aluminium back doors
Popular shades of black and grey aluminium back doors include:
Black Brown RAL 8022
Graphite Black RAL 9011
Black Olive RAL 6015
Anthracite Grey RAL 7016
Light Grey RAL 7035
We offer 3 styles of aluminium back doors:
Black or grey aluminium bifold doors
Grey is a versatile and contemporary colour, that goes perfectly with our bifold doors. The shade can be paired with a range of outdoor accessories to take your garden to the next level. Bifold doors are an effective way to welcome more natural light into the room, allowing you to completely open your space and blurring the lines between the home's interior and exterior.
Bifold doors are well-known for their ability to allow natural light to pour into a room, whereas black is the colour of darkness. However, when the two are combined, their opposing characteristics become complementary. The slim profiles of Black aluminium bifold doors gives the room an impressive and stylish look.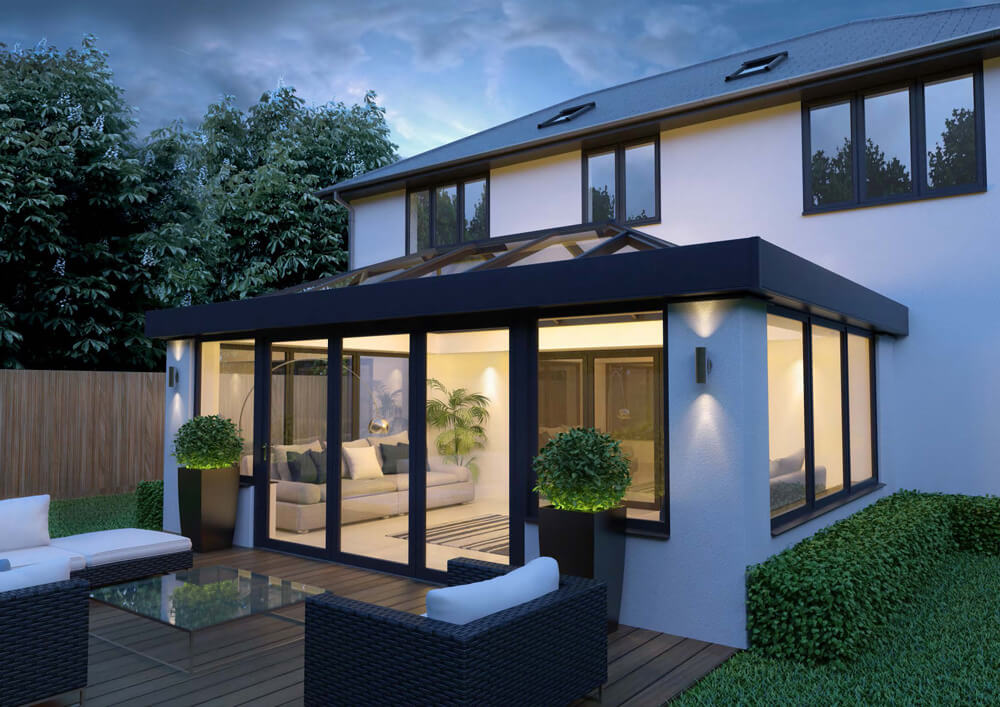 Black or grey aluminium sliding patio doors
Black sliding patio doors are an on-trend and timeless way to bring rich natural sunlight into your home and easily access the outdoors. With many room designs, black sliding doors will add touch of bold and contemporary style.
Grey has also grown in popularity with the rise in aluminium sliding doors. Anthracite grey is a particular shade that has grown significantly in popularity. Anthracite grey can enhance the overall look of sliding doors and make them stand out with a chic, luxurious appearance.
Black or grey aluminium French doors
Black or grey aluminium French patio doors will add a dramatic essence of luxury to your room. When we think of French doors, we usually picture them in classic white, so a black or grey set of French doors is a contemporary way to go against the grain. When paired with lighter curtains and accessories this creates a stunning contrast.
Graphite Grey (RAL 7024) is deep grey that can be paired with almost any other colour to create a truly beautiful colour scheme, and so is an ideal choice for your aluminium French doors. A true Jet Black (RAL 9005) is also a classic shade that can be incorporated into any rom design.
High quality grey or black aluminium doors available for your home
All of our home improvement products can be finished in a wide variety of colours, wood grain and dual colour effects. More information on colour options can be found via our online window and door brochure section. Feel free to contact us to discuss your new window and door colour options further.
Related reads:
What are the differences between bifold doors and French doors?