4 clever ways to maximise the space in your home & add value!
Here's out top 4 innovative ways to expand the space in your home and add value.
Use bifold doors to open up space and connect your home and garden
If asked what would most improve their property, a lot of homeowners would probably say 'more space'. In many cases, moving to a bigger property is not an option, so homeowners are faced with the prospect of adapting their current property to make it feel more spacious. One of the most effective ways to create the illusion of space is to use bifold doors. The additional light that floods in instantly opens up the existing space, while the unrestricted views through the doors give the impression of a much bigger room.
Stylishly opened by folding multiple door panels in a concertina style to the side, bifold doors smoothly link the inside and outside of your home. If desired, they can even replace a full wall, giving you a completely uninhibited view of your outside space while flooding your room with plenty of natural light.
Bifold doors have taken centre stage in recent years, with many home owners opting for the design as they can open up living spaces and create bright and airy indoor/outdoor living areas. Bifolds often take up less space than other more traditional door types, and it's because of this that they are a popular addition to any home.
If you're looking to replace old doors and maximise your homes space, bifold doors are certainly an option to consider. We offer bifold doors in uPVC, timber, and aluminium. However, as there are practical and aesthetic differences between them, we recommend talking to our knowledgeable team to find out more about the respective qualities that each material has.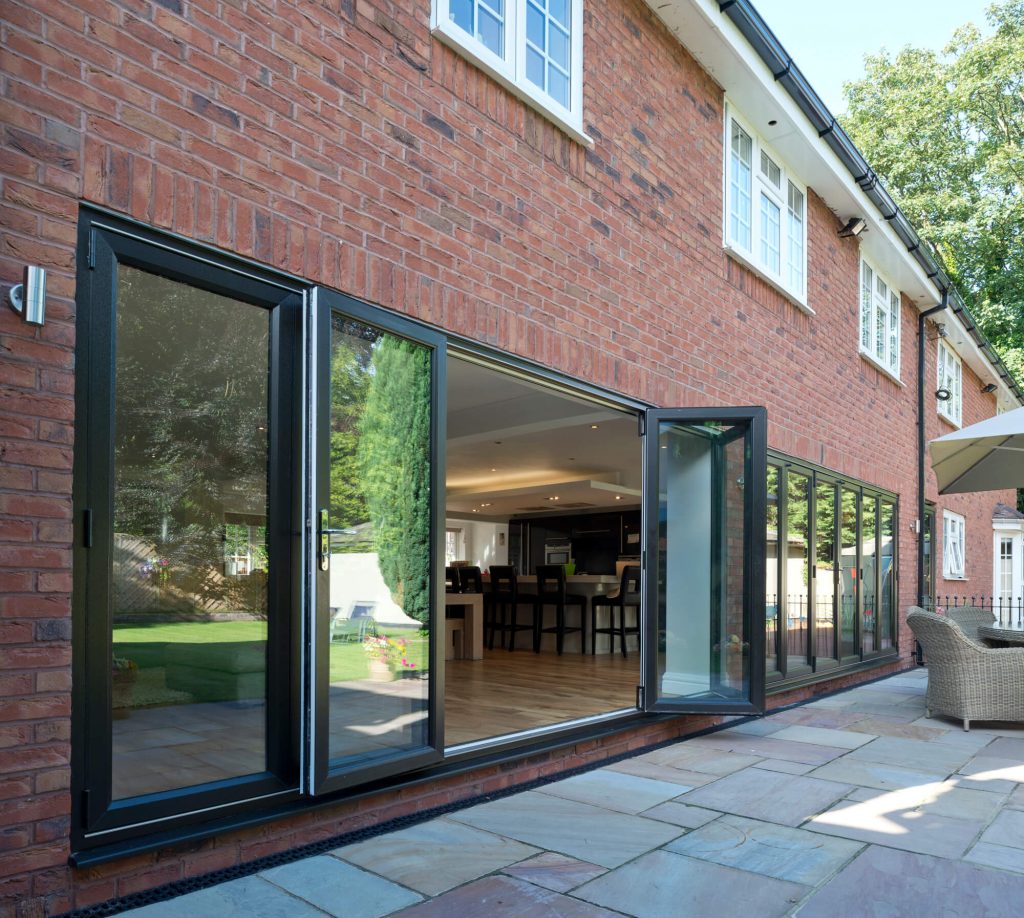 Enhance your home with a new conservatory or orangery
A glazed extension is one of the most popular home improvements that extends your space with an impressive new room. Glazed extensions give you the opportunity to create a modern and stylish space that can be used for anything you want. You could use it as a dining space, a play room, an at home office, or even a yoga and fitness practice space.
By adding an extra room to your home, you will increase its desirability to potential buyers. More affordable and less hassle than an extension, a conservatory or orangery could add value to your home at minimal cost to you. A well-built glazed extension could increase your home's value by at least 5%. The actual value a conservatory or orangery will add can depend on several factors such the materials you use and the size. You can find out more about the differences in our orangeries and conservatories here.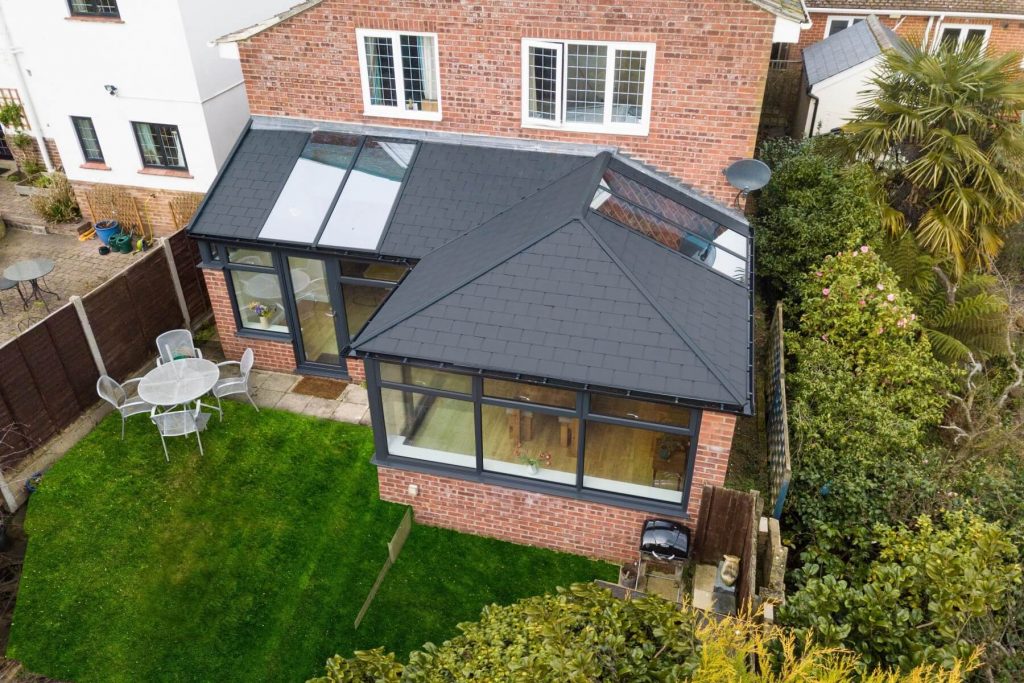 Add mirrors to create the illusion of more space
Using mirrors creatively in your home can make them not only useful for checking your appearance, but also for capturing light and projecting it into those darker areas and creating spatial illusions. Mirrors help with highlighting your favourite accessories and ornaments by reflecting them into your vision from different angles.
How to get the best out of mirrors:
Place mirrors adjacent to windows to perfectly catch the angle of light and bounce it throughout the room. The lighter and brighter a room is, the bigger it will feel.
Where you can, introduce large mirrors. The bigger the mirror, the more space it will appear to create.
A statement mirror in the entrance way of your home gives the feeling of uplifting light and space as soon as you step through the front door.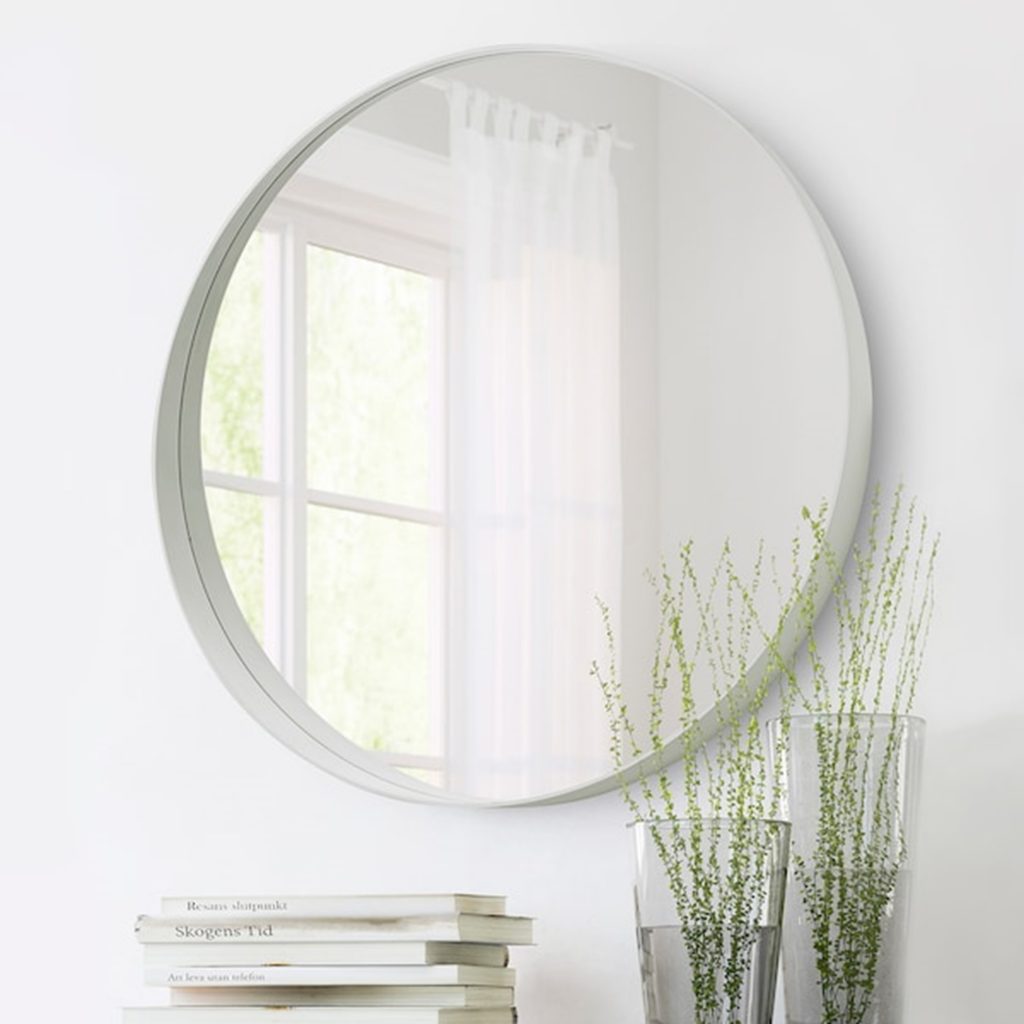 Use multifunctional furniture to free up more space
Having furniture that not only suits the space in your home, but actually maximises it, will allow you to make so much more of your interior. Too often the constraints of space limit us, but with multifunctional furniture that adapts to the needs of your household, this can become a problem of the past.
Multifunctional furniture offers more than just one function for homeowners: a sofa that is also a pull out bed, an ottoman that stores magazines and keeps tables free of clutter, and a coffee table that extends into a larger dining table are all examples of multifunctional furniture. Choosing multifunctional pieces and savvy storage solutions allows your furniture to multitask within your home and maximise your space.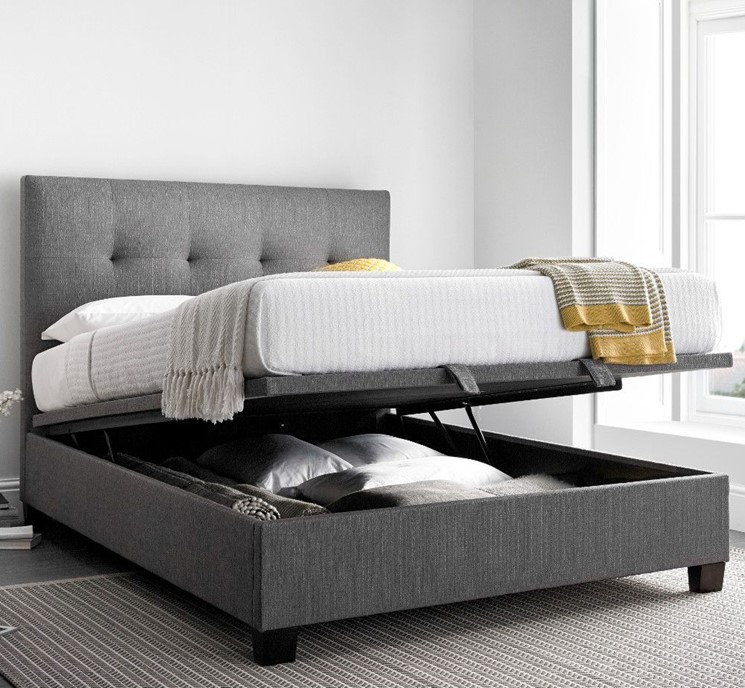 Enhance your homes space with Sherborne
If you have any further questions, and you want to know how we can make your home improvement ideas a reality, make an enquiry online today or give our team of experts a call on 01252 370917 – we are confident that we can help.
Related reads:
What are the differences between a conservatory and an orangery?
What are the differences between bifold doors and French doors?