What are the differences between bifold doors and French doors?
If you're looking to replace the back doors on your home you may be considering what style of doors are available and which would suit your home best. Two extremely popular styles of back door for homes in Hampshire, Surrey, Berkshire, and South-West London are bifold doors and French doors. We want to share the differences between these two styles of doors to help you make the best decision for your home.
What is a bifold door?
Bifold doors are doors that slide open made from a series of panels, also known as leaves, that fold up against the wall in a concertina style. Stylishly opened by folding the multiple door panels to the side, bifold doors smoothly link the inside and outside of your home. If desired, they can even replace a full wall, giving you a completely uninhibited view of your outside space. Bifold doors look particularly good installed into newer and more modern homes. However, they can also add a contemporary twist to older properties.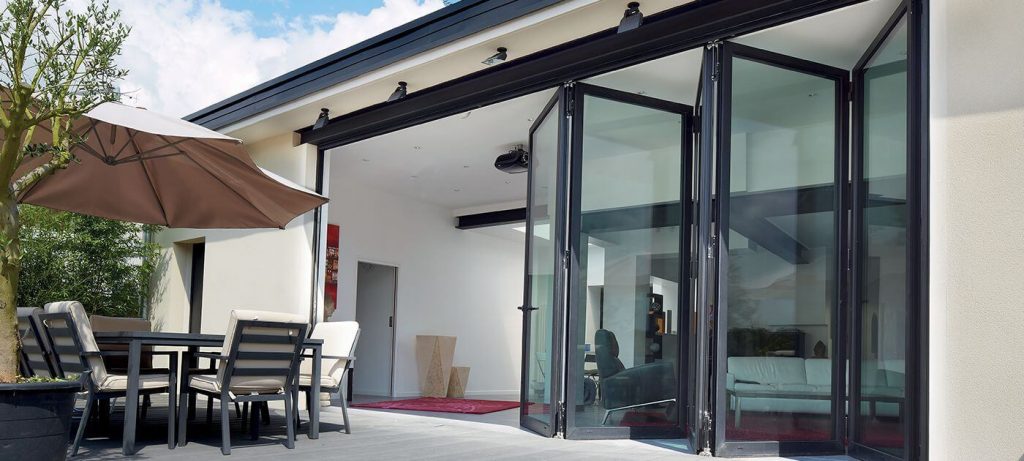 What is a French door?
French doors are known for their timeless two glass door design that allows plenty of natural light into your home. When open, fresh air flows into your home as you create a seamless transition between the inside and outside spaces of your home. Often viewed as a traditional style of door, French doors are particularly well suited to older properties. That being said, they make a classically beautiful addition to any property.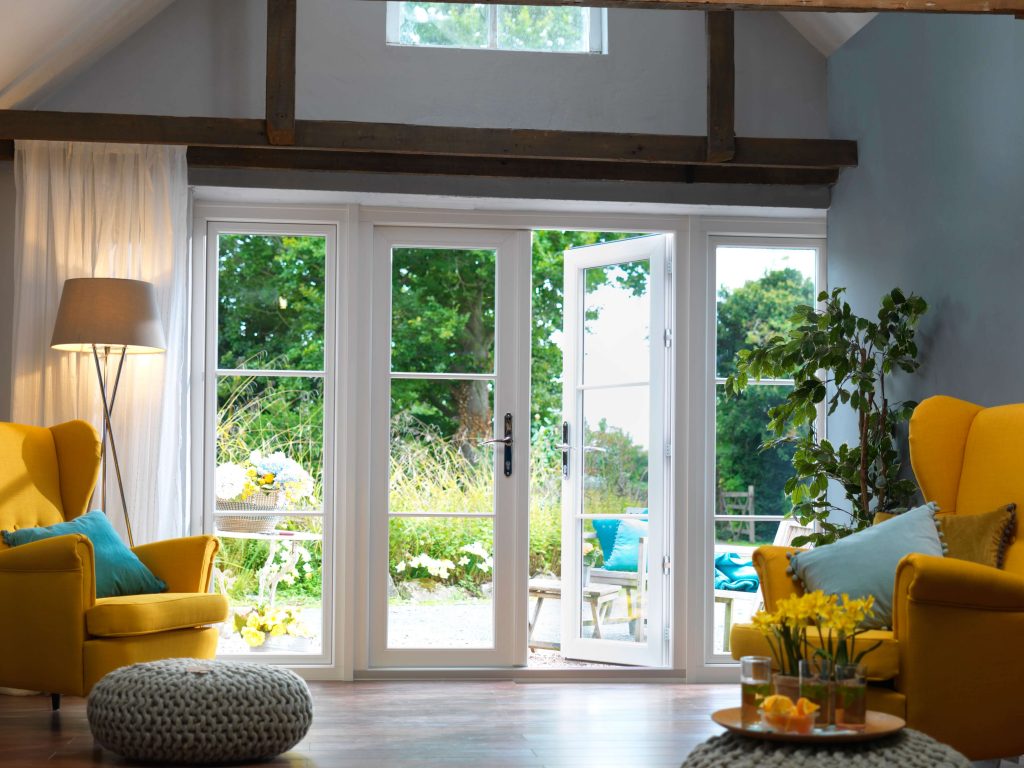 Bifold and French door material choices
Whether you decide to install bifold or French doors into your home, you will have the choice of three innovative materials:
Aluminium: Known for being incredibly robust and durable, aluminium doors provide excellent protection for the home from the weather and potential intruders alike. Aluminium is a particularly popular choice for bifold doors as the inherently strong nature of aluminium means that you can enjoy slimmer sightlines and larger panes of glass, giving you a seemingly uninterrupted view of your garden.
Timber: Naturally, wood looks great and insulates superbly, which means timber doors are ideal for anyone looking to create a better looking, more efficient home. Timber is a great choice for French doors as it adds to the traditional and classic aesthetic created by installing this timeless door style.
uPVC: If you're looking for a reliable and cost-effective all-around door solution that requires little maintenance, and suits almost any property, you'll definitely like what our high-quality uPVC doors have to offer.
Security and energy efficiency of bifold and French doors
As is the case with all of our doors, our bifold doors and French doors exceed the minimum energy efficiency requirements. Whether you opt for uPVC, timber, or aluminium for the frames, they are combined with high-quality double glazing, leaving Hampshire homes feeling beautifully warm all year long.
Our bifold doors and French doors are secured around their frames at multiple points with hook locks and bolstered by rigid frames and toughened glass, the level of security they provide for the home is nothing short of outstanding too. You and your family can always feel safe and secure at home with our bifold doors.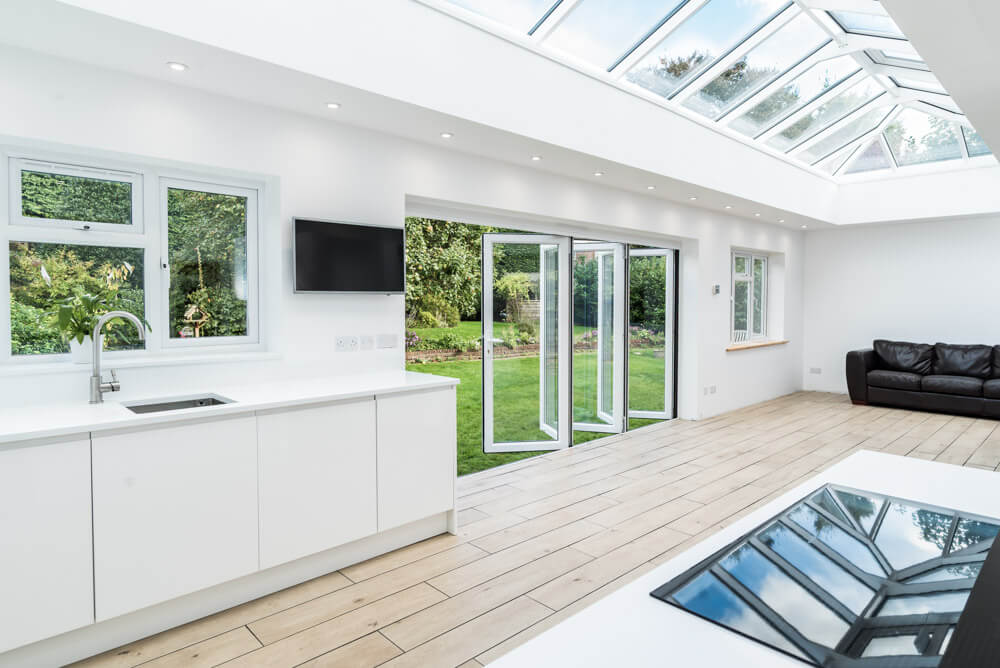 So, bifold doors or French doors?
Advantages of bifold doors:
Can work in a small or large opening
Creates a highly desirable and modern style in the home
Available with a low threshold (the door sits flush to the floor of your home)
Useable all the time thanks to traffic doors (a door panel that opens traditionally without having to slide the entire bifold concertina open)
Advantages of French doors:
Can be a more affordable option compared to bifold doors
Low threshold available
Timeless aesthetic
Suits all properties
If you are ready to talk to us about your replacement back door installation, or you need more help decide on the style of door you'd like, we are ready to help. Sherborne have been offering high-quality products and expert customer service to homeowners throughout Hampshire, Surrey, Berkshire, and South-West London for 30 years. For more information about our bifold doors, French doors, or any of our other products or services, call us for free on 01252 370917 or contact us online.