4 reasons why uPVC doors are the most cost-efficient
uPVC is one of the most popular types of materials used in modern doors. In comparison to other materials like timber and aluminium, uPVC is generally lower in cost and offers some great benefits including easy maintenance, durability and versatility.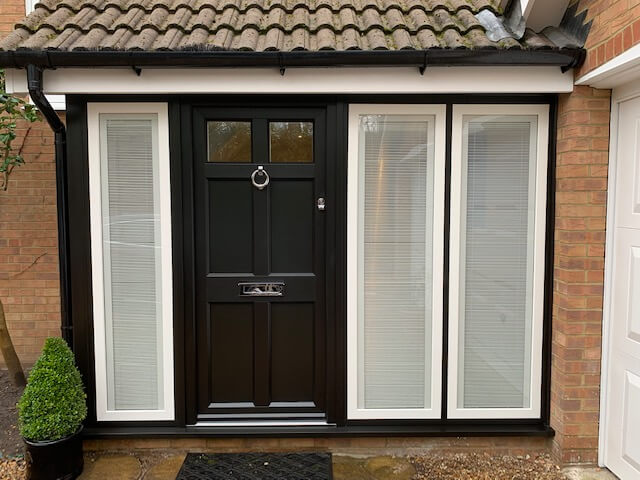 What is uPVC?
uPVC stands for Unplasticised Polyvinyl Chloride. It's a form of plastic characterised by its hard and inflexible form. Unplasticised simply means that no additives have been inserted during the manufacturing process. Although typically white, our uPVC doors are available in a wide range of colours and smooth or woodgrain finishes, allowing you to adapt their appearance to match new and older properties alike. Plus, if you'd like a different finish for the interior and exterior framing, which is known as a dual colour option, we have this available too.
uPVC doors are easy and cheap to maintain
uPVC doors are remarkably easy to maintain and do not require expensive varnishes or timely polishing, unlike timber doors. There is no flaking, no fading, no rusting and no rotting. All that is needed to keep them looking brand new, and performing efficiently, is the occasional wipe down with a damp cloth; it is that easy and cost efficient!
uPVC doors are durable
uPVC doors durability makes them a cost-effective choice in the long run. Unlike, wooden doors that can be prone to termite-infestation, rusting, fading and warping— uPVC profiles retain their shape, size and colour for years to come. This means you can expect your uPVC door to last for many years to come looking as good as the day it was installed.
uPVC doors are energy efficient
Once installed, uPVC doors can help you save money on your energy bills. uPVC doors are known for their energy efficiency and come with multi-chambered sections within the frame and multiple glazing options which helps in thermal insulation, keeping the cold in out and your warm air in.
Types of uPVC Doors from Sherborne
uPVC doors can be fitted as internal or external doors including both front and back entrances and conservatory doors. We have a wide range of styles to choose from so we are sure you will find the perfect uPVC door solution for your home with Sherborne.
Smoothly operated by sliding them to the side, uPVC sliding doors let you move between the inside and outside of your property in total style.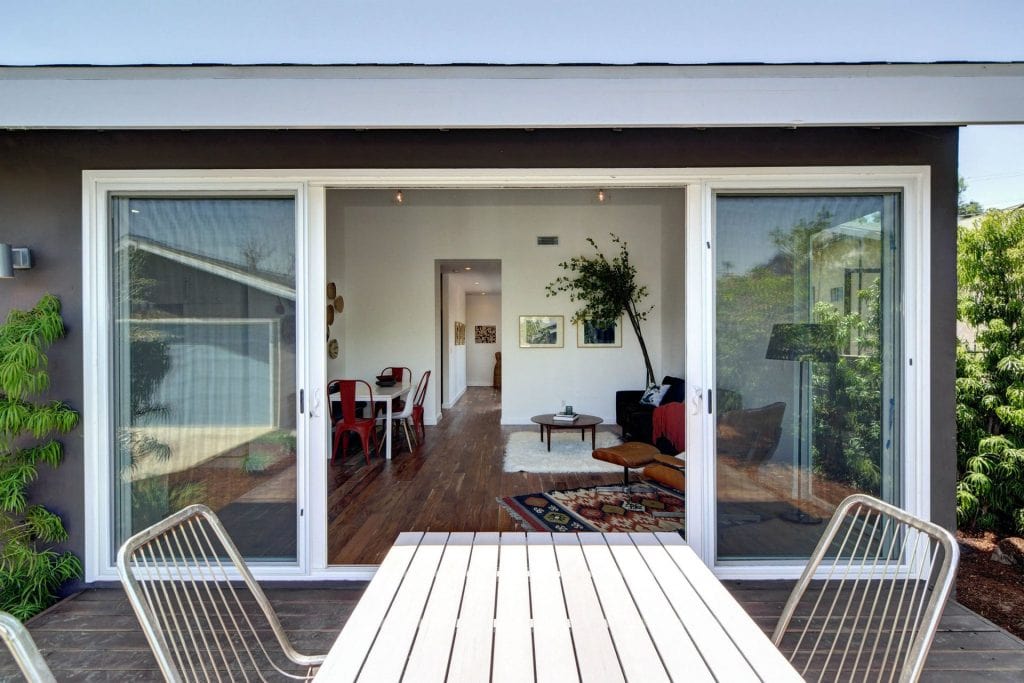 The epitome of contemporary door design, uPVC bifold doors are perfect for summer days when you want to open up your home to light and air.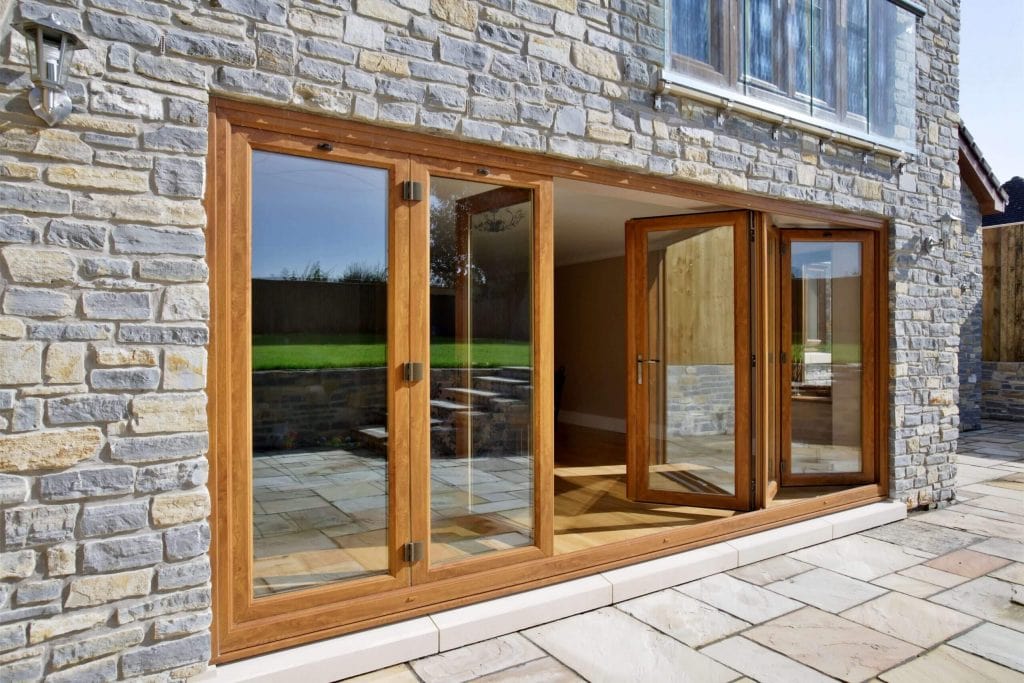 Known for their double door design, uPVC French doors add timeless charm and natural light to anywhere they're fitted.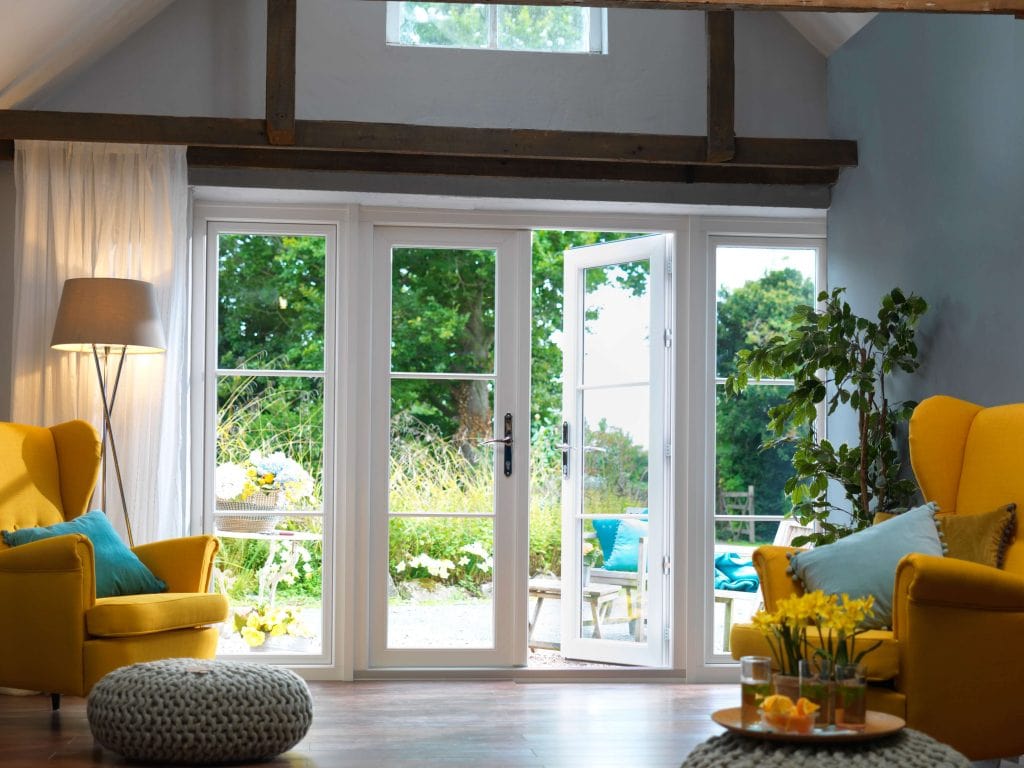 uPVC back doors
Reinforce the back of your home against burglars and the cold with one of our stylish uPVC back doors, which you can customise to your liking.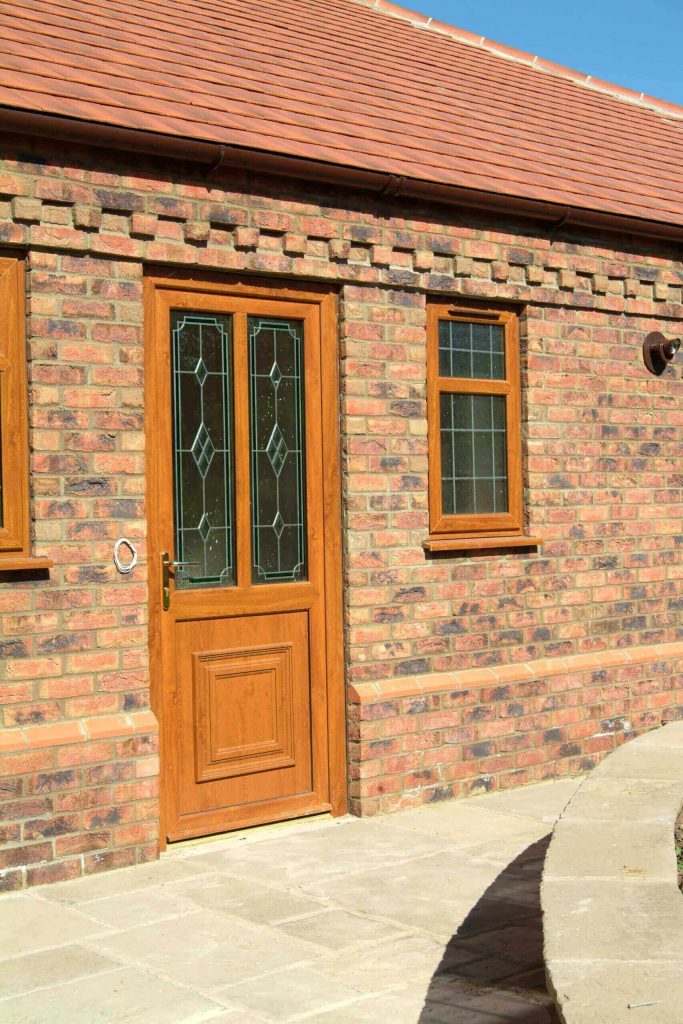 uPVC front doors
Available in a variety of colours and stylish designs, our uPVC front doors are a great way to update how your home looks from the street for the better.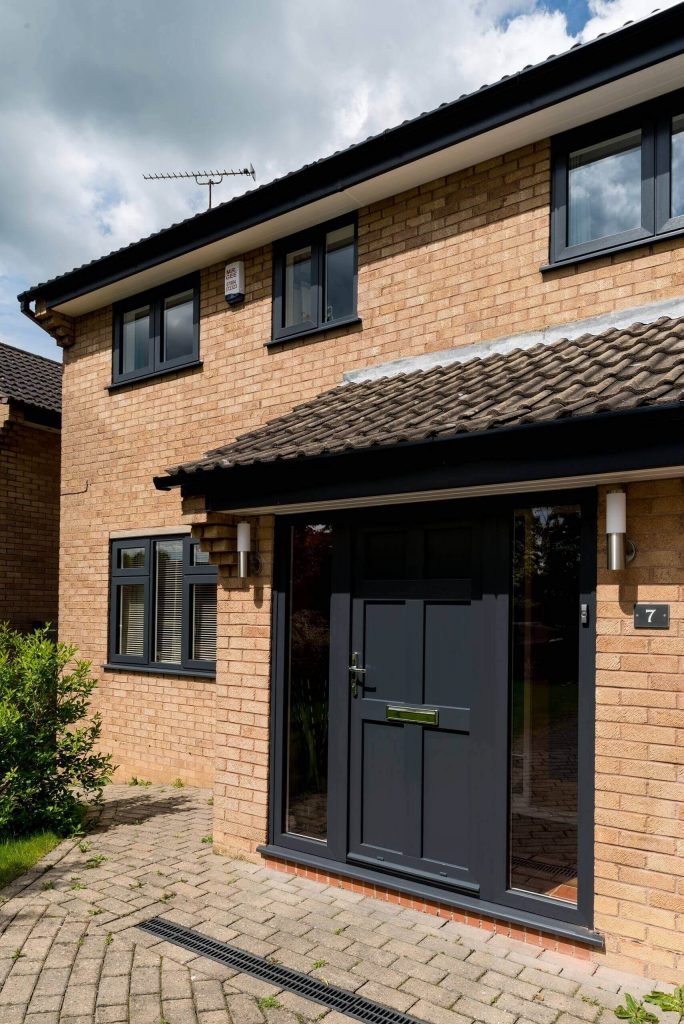 Upgrade to uPVC doors with Sherborne
With over 30 years' experience, we're one of the longest-serving installers working in Hampshire, Surrey, Berkshire, and South-West London. So, if you want to make your home more valuable and sell faster when the time comes to sell-up, give our uPVC door experts a call on 01252 370917, book a virtual appointment or make an online enquiry.
Enjoyed this read? Read these related home improvement blogs we've written:
Can I remortgage to make home improvements?
Give your home a virtual makeover with our composite door builder
Modern black home improvement ideas to inspire you!