Top 6 features of our bifolds
Whether you're looking to bring the outside in, or you'd like to unify your house and garden, our bifold doors offer the perfect solution. From modern barn conversions in Hook to kitchen extensions in Basingstoke searching for the wow-factor, bifold doors enhance virtually any property style you can think of. Discover how Sherborne bifold doors can transform and maximise the space in your home.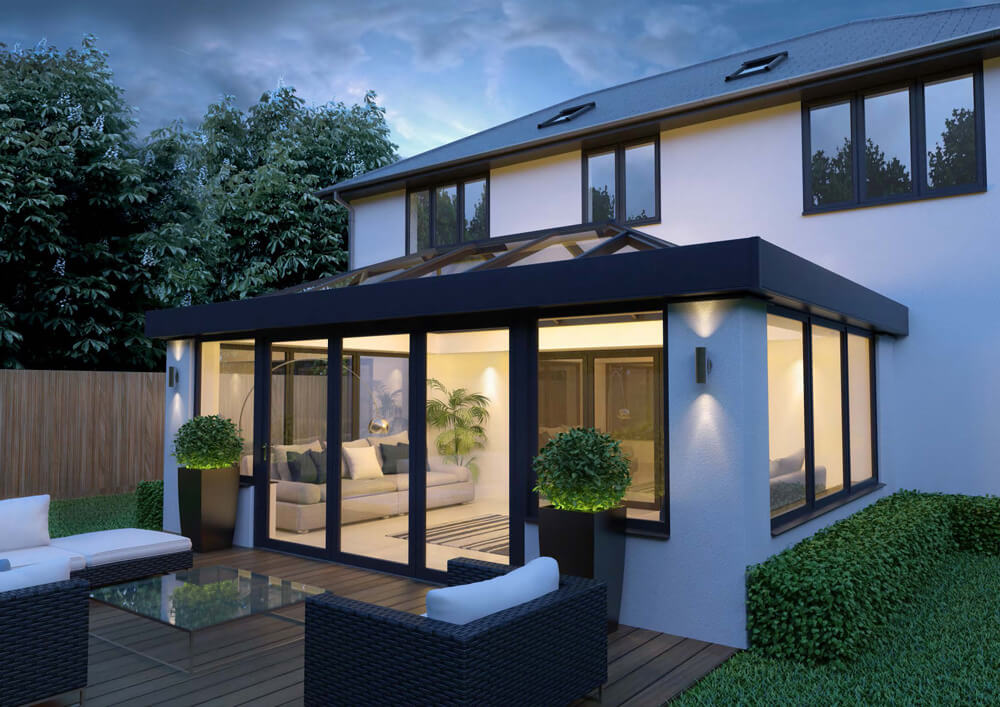 Bifold doors available in a range of materials
We offer our bifold doors in a choice of three materials; uPVC, timber and aluminium. Each of these materials has it's own set of features and benefits.
uPVC: If you're looking for a reliable and cost-effective door solution that requires little to no maintenance then uPVC bifold doors may be the solution for your home. One of the reasons uPVC is such a hit with homeowners is because it has natural insulation qualities. Modern uPVC doors feature heat-trapping chambers in their designs, which makes them highly effective at retaining heat. This leads to energy-efficient homes that have no trouble staying warm in the winter and cool in the summer. No wonder uPVC is one of the most popular door material choices for UK homeowners.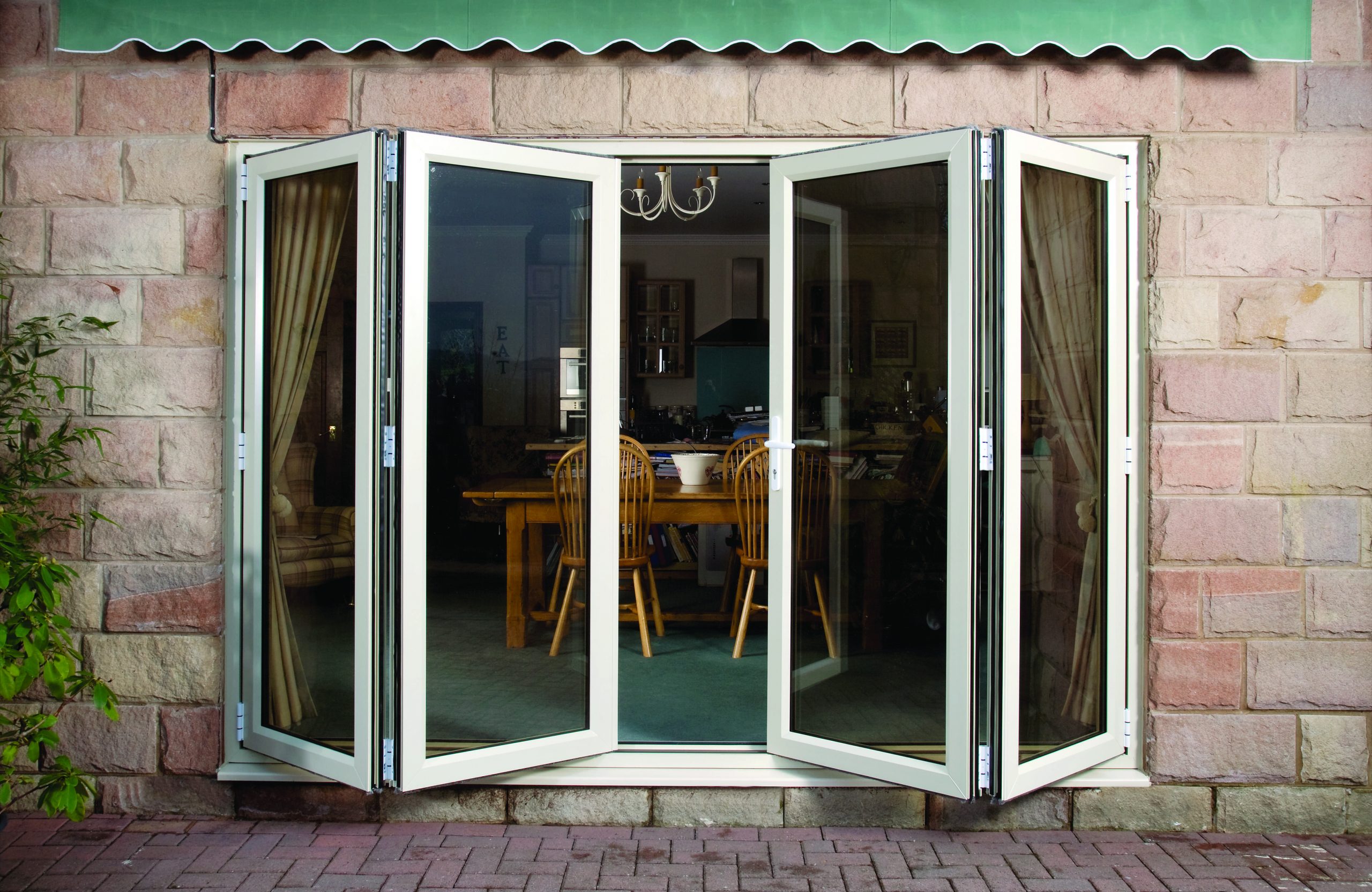 Timber: Wood is the most tried and tested of all the building materials, so you know you're getting unmistakable quality when opting to have e. Timber has a timeless, natural beauty, so it's perfect for adding character to any property. Wood is also very robust and durable, so you know your timber bifolds are solidly built. Timber will resist warping and twisting, whilst the coatings we use provide it with further protection from the weather. If you have more questions about timber bifold doors, we'd love to hear from you.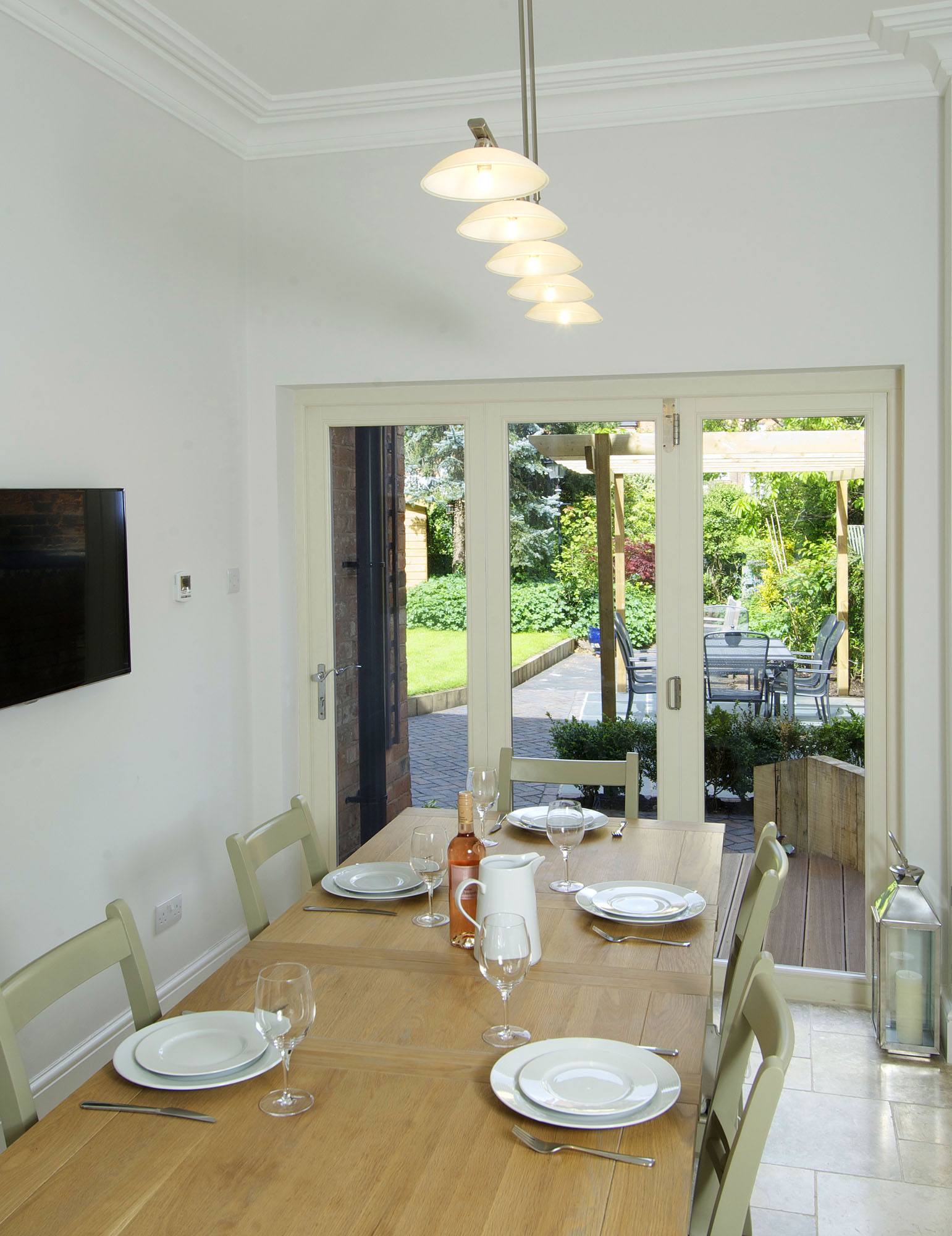 Aluminium: When it comes to rejuvenating the appearance of your home, aluminium bifold doors are a perfect choice. Contemporary and innovative as well as secure and energy-efficient, you get far more than just good looks when you opt for aluminium bifolds. Aluminium is also immune to rust and exceptionally resistant to warping, no matter what the weather throws at it. To top it off, aluminium bifold doors are also virtually maintenance-free.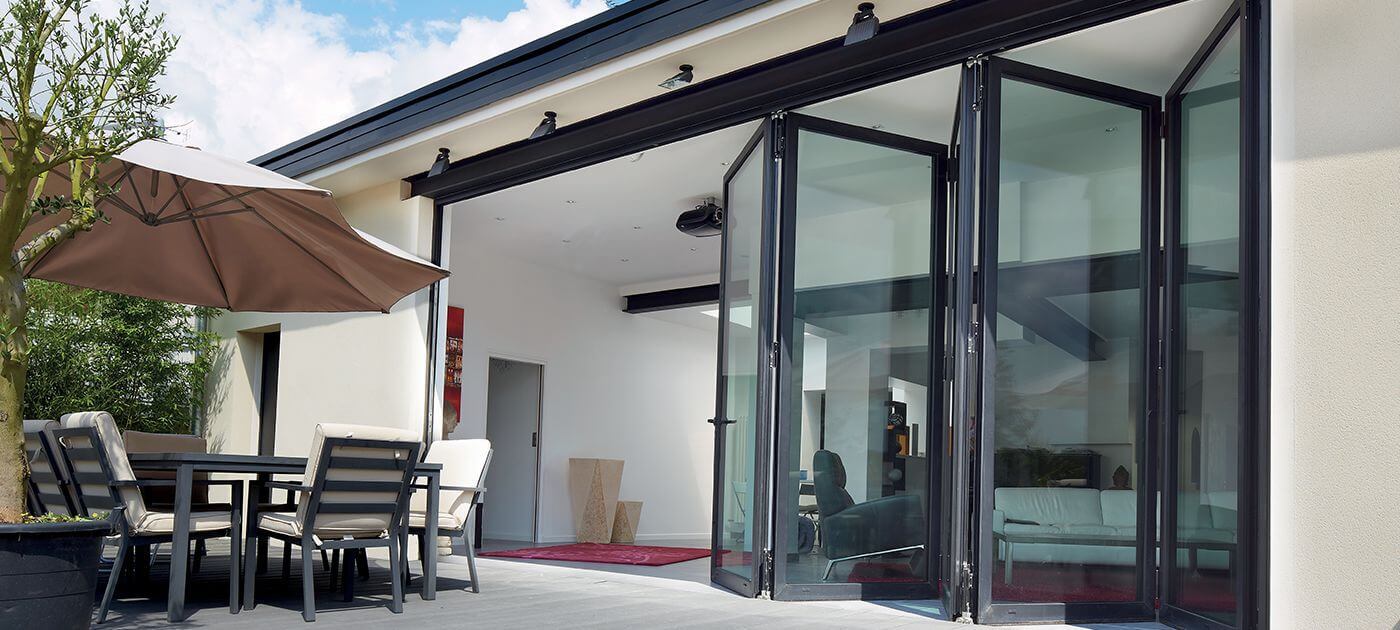 A huge selection of colours to choose from
Our bifold doors are incredibly versatile; available in over 200 RAL colours, it's easier than ever to create a look that is bespoke to your specific design requirements. From warm browns to sleek blacks, and crisp whites, the options are endless. We also offer dual colour options which is when the exterior and interior of your bifold door frames are different colours. This is perfect for homeowners looking to match their new bifold doors with their existing décor.
Bifolds offer a unique and contemporary opening style
Bifold doors, as opposed to sliding or French doors, open by folding back against themselves in a concertina-style. This means that when the panels are fully opened and stacked against the wall, the opening space in your home can be maximised by up to 90%. If desired, bifold doors can even replace a full wall, giving you a completely uninhibited view of your outside space.
Security and energy efficiency guaranteed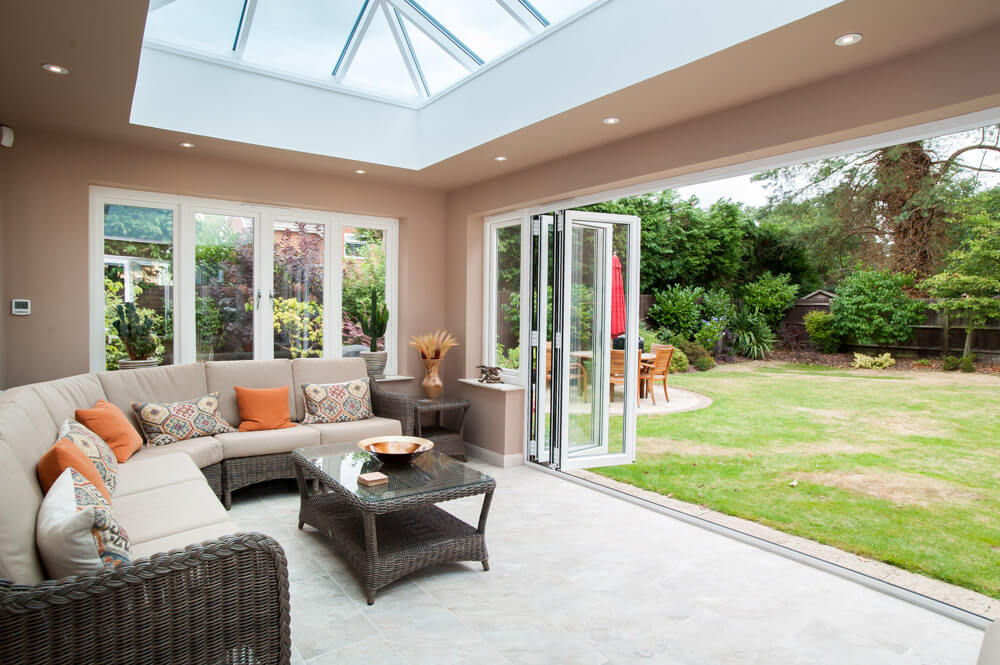 As is the case with all of our doors, our bifold doors exceed the minimum energy efficiency requirements. Whether you opt uPVC, timber or aluminium for the frames, they are combined with high-quality double glazing, leaving Hampshire homes feeling beautifully warm all year long. Secured around their frames at multiple points with hook locks and bolstered by rigid frames and toughened glass, the level of security they provide for the home is nothing short of outstanding too. You and your family can always feel safe and secure at home with our bifold doors.
Bifold doors that are built to last and easy to maintain
Our bifold doors are guaranteed for 10 years as standard, although you can expect them to last for much longer, especially if you ensure to give them the right care. uPVC and aluminium bifolds will require very little maintenance, with a simple wipe over using a damp cloth is more than enough to keep them looking as good as new. Timber bifold doors are relatively low maintenance too, only requiring restaining every 6 – 8 years.
Bifold Doors maximise the natural light in your property
Studies have shown that natural light has a positive effect on our health, from improving mental health to increasing productivity. Bifold doors incorporate more glass which allows more natural light to enter your home. This will really help to brighten your interior and give your home an all-new sense of warmth.
Sherborne have been offering high-quality products and expert customer service to homeowners throughout Hampshire, Surrey, Berkshire, and South-West London for 30 years. For more information about our bifold doors, or any of our other products or services, call us for free on 01252 370917 or contact us online.