Do You Need Planning Permission For a Lean-to Conservatory with a Solid Roof?
Lean-to conservatories are a very popular type of conservatory found across Berkshire and the rest of the UK. They're adaptable in design and can be installed onto almost any property due to the flexibility of roof pitch making them compatible to most property layouts. Often, homeowners will buy properties with an existing lean-to conservatory and are unsure what roof improvements they can do.
We have answered the common questions about lean-to conservatories and what permissions are needed for a replacement lean-to conservatory roof.
What is a lean-to conservatory?
Lean-to conservatories are usually square or rectangular in shape with a flat roof that slopes downwards. This unique shape gives it the appearance that it is leaning against the wall of a house, hence the name lean-to. In many cases the sloping roof will also be glazed, however, it is not uncommon to see tiled or solid roofs on a lean-to conservatory.
Do you need planning permission for a lean-to conservatory with a solid roof?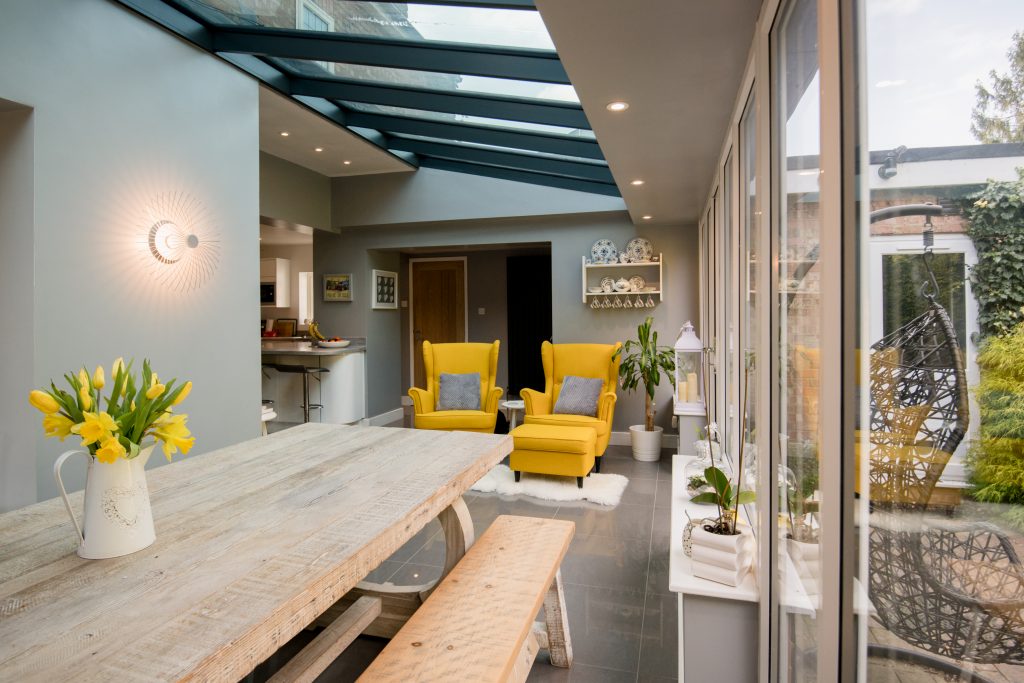 It used to be that conservatories had to have a certain percentage of their roofing transparent for them to be exempt from planning permission. However, changes to building regulations mean that you are now not likely to need planning permission for a solid conservatory roof, no matter what style of conservatory you have.
Due to a lean-to conservatory normally being smaller in size it is unlikely you will need planning permission, however, if you are planning to put in a gable-ended conservatory with a taller and steeper roof you will need to check your plans comply with building regulations. This is something our expert team will be able to take care of checking for you.
Whilst planning permission is not normally needed it is likely you will need approval from your local Building Control department if you want to replace a glazed roof with a solid roof. This is because a solid or tiled roof is heavier than glazing and you want to ensure your lean-to conservatory can handle the extra weight of a new roof.
Building regulations you need to consider for a lean-to conservatory with a solid roof:
Is your lean-to conservatory at ground level?
Is your lean-to conservatory less than 30 square meters?
You will need a glazed external door linking your house and lean-to conservatory
If you're nervous about planning permission and your lean-to conservatory having a solid roof, here are a few points to keep in mind to help you make a decision.
Planning permission questions to think about when considering a lean-to conservatory with a solid roof:
Has your property been previously extended?
Is your property in a conservation area or area of natural beauty?
Is your lean-to conservatory visible from the road or public right of way?
Is your property listed?
If you have answered yes to any of these questions it is worth checking with your local planning authority. It doesn't necessarily mean you will need to have planning permission but it's better to be safe than sorry. As previously mentioned, using a trusted installer like Sherborne means we can take care of any possible planning permission concerns.
Can I replace my lean-to conservatory roof with a tiled/solid conservatory roof?
Yes, you can replace your lean-to conservatory with a solid roof! When you want to maximise thermal performance and increase interior privacy levels, a tiled or solid conservatory roof is the best option. You can replace your old lean-to conservatory roof with a tiled/solid roof to make the thermal performance of the conservatory match that of the original property.
The tiles of a conservatory roof can be matched to the existing property for a uniform aesthetic and will provide a strong and weather-resistant exterior which should last more than 50 years. Tiled conservatory roofs are normally the dearer option, and you will need to ensure that the current structure is strong enough to support the extra weight of the new roof, but this is normally assessed by your chosen installation firm when quoting.
What are the benefits of a lean-to conservatory with a solid roof?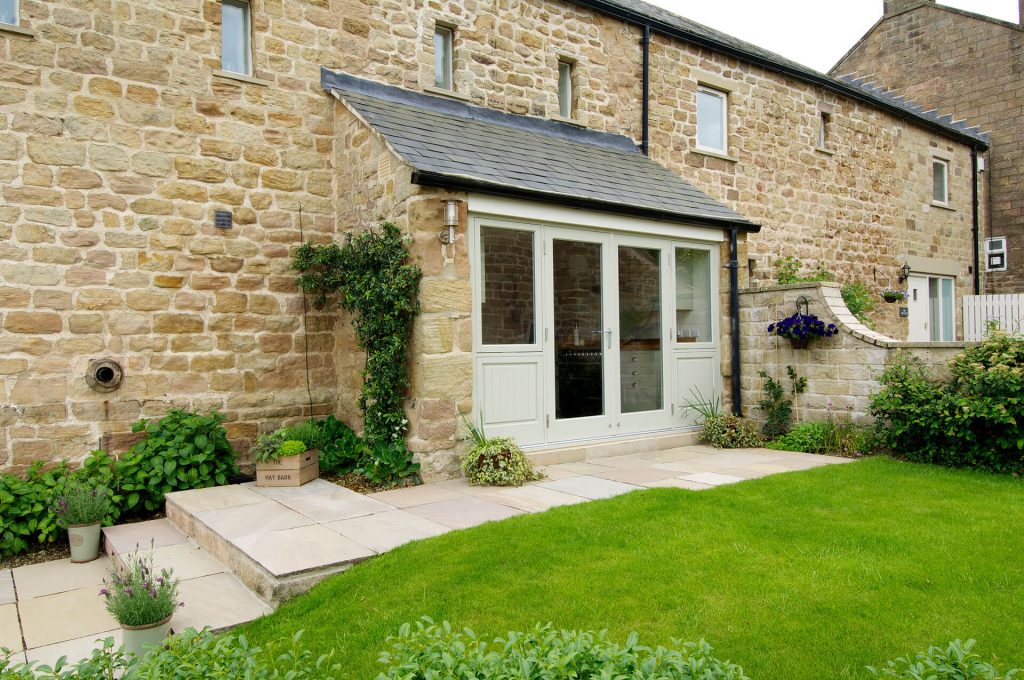 Having a solid roof on your lean-to conservatory can greatly improve thermal efficiency, stopping heat escaping your home and will reduce your energy bills. A solid or tiled roof will also reduce outside noise, our replacement roofs do an incredible job of absorbing exterior noise and repel the rain brilliantly. Not only does a replacement roof save you money, but it also adds stylish kerb appeal to your home making it more attractive if you ever come to sell.
Lean-to Conservatory Roof Replacement in Hampshire, Surrey, Berkshire & South-West London
Whether you choose a tiled or solid roof replacement for your lean-to conservatory, it is a sure way to increase thermal performance and create a brand-new feel to your existing space. We can offer replacement glazing, tiled or solid roofs for your lean-to conservatory – we have a style to suit you and your home.
We can guarantee we can customise our replacement roofs to your bespoke needs and can assist and guide you through the whole process. Download our brochure, make an enquiry  or contact our expert team today on 01252 370 917.