7 benefits of uPVC windows
Being one of the most popular materials that we sell here at Sherborne Windows, we know that our customers love uPVC, and we know that you will too. Let us tell you why.
Before we dive into the benefits of uPVC as a material, let us first tell you what it is. uPVC, or PVCu, is a form of plastic and stands for Unplasticised Polyvinyl Chloride. It is a long-lasting hard building material that has a lifespan of around 20 years, making it the perfect material for our products.
What are the benefits of uPVC windows?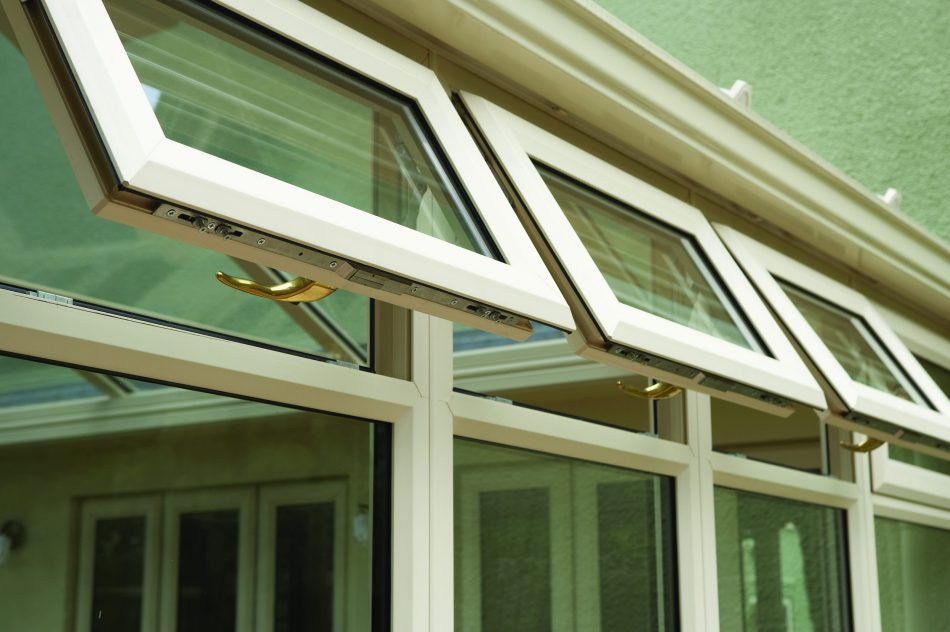 Cost-efficient – uPVC windows provide great value for money for two reasons. Reason #1 is that they increase insulation, reducing the loss of heat during winter and increasing coolness during the summer. Reason #2 is that they are economical as they last for up to 25 years!
Customisable windows to suit your personal style – available in a wide variety of styles, finishes and colours, the options to customise your uPVC windows are endless so you can be sure to create coloured uPVC windows that are specific for you and your Hampshire home.
Enhanced energy and thermal efficiency – our uPVC windows have multiple heat-trapping chambers in their frames, making them extremely energy efficient. Combined with our quality double-glazing, you can rest easy knowing that you and your family will live in a comfortable temperature all year round.
Economically friendly – as uPVC double glazing reduces your energy usage, this could save you up to £120 a year depending on the property type and what energy efficiency rating it is. For example, windows with an A++ energy rating can save you between £115-£120 a year on your energy bills. Something our customers love to hear.
High security – here at Sherborne Windows we make the most of the inherent strength of uPVC by using multi-point locking systems and other leading security hardware on our windows. This means that you can rest easy knowing that you and your family will be safe as houses.
Low maintenance – uPVC is a low-maintenance material. A simple wipe down with warm soapy water and a damp cloth (or clear liquid spray glass cleaner depending on what part of the window you are cleaning) a few times a year and your windows will shine as bright as the day they were installed.
Recyclable – what also makes uPVC windows so appealing is that their sturdiness and durability allow them to last for several decades. And after that the material can be recycled.
Sherborne Windows offers four distinct styles of windows for your Hampshire home
Our double-glazed window range is comprised of uPVC, aluminium, and timber windows, all of which are available in a great range of window styles. So, there is a multitude of options available for you to choose from. Make an enquiry or give our team of experts a call on 01252 370917 and let us help you.
Read our related blogs:
4 reasons why uPVC doors are the most cost-efficient
Supply and installation of doors and windows in Hampshire
What are the differences between bifold doors and French doors?